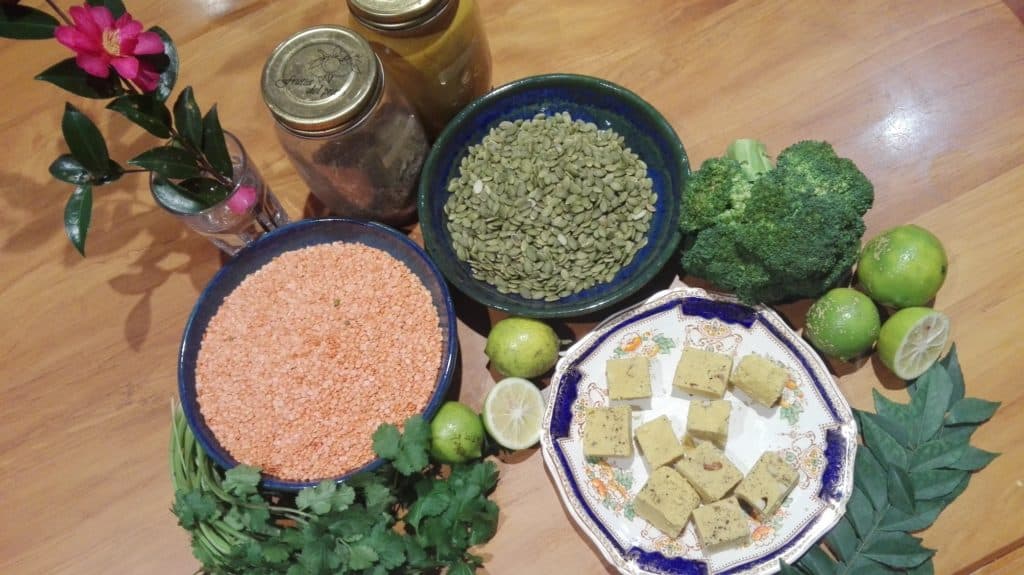 Cook, Eat, Relax – 1 day Vegetarian Cooking, Yoga, Relaxation Course
with Elizabeth, Rosalind and Sushma
3 December 2017
$100 all-inclusive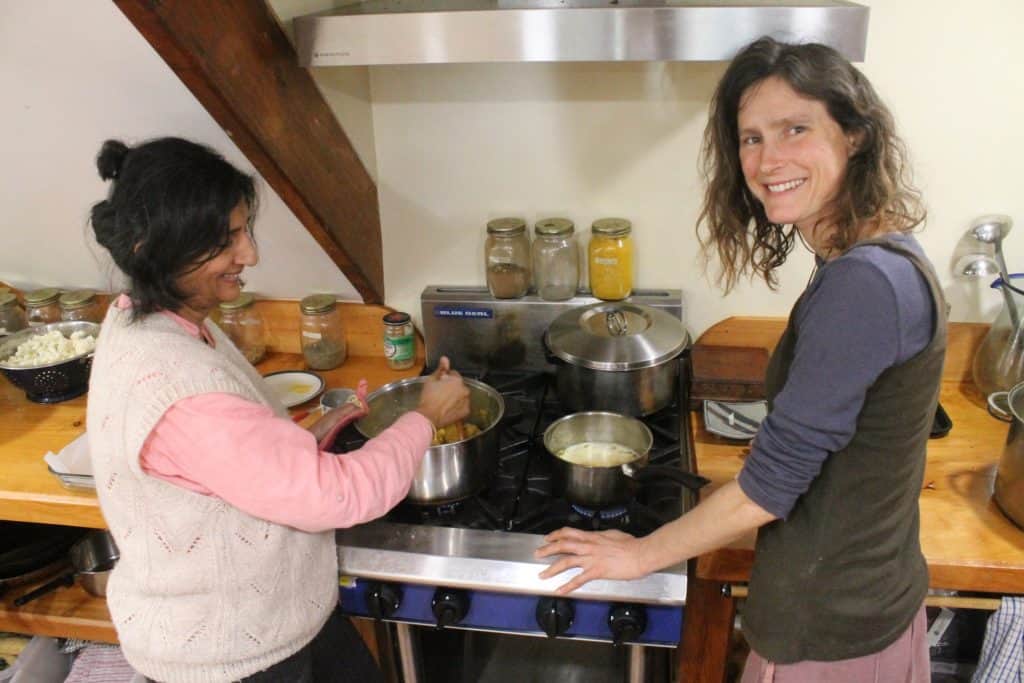 About this Course
This one day course is an introduction to vegetarian cooking, including:
Cooking with spices (Indian style cooking)
Using fresh garden ingredients
How to balance a dish with different tastes and textures
Making meat-free meals delicious and satisfying
The day will include cooking demonstrations, a chance to balance flavours in your own dish, time to relax and explore the grounds, two sit-down meals together, and optional mindfulness and yoga sessions to unwind between cooking sessions.
All food and snacks are included in the cost, and recipes provided.
Who is it for?
This course is suitable for all, from beginners to more experienced cooks: all you need is an interest in vegetarian cooking and an enjoyment of food.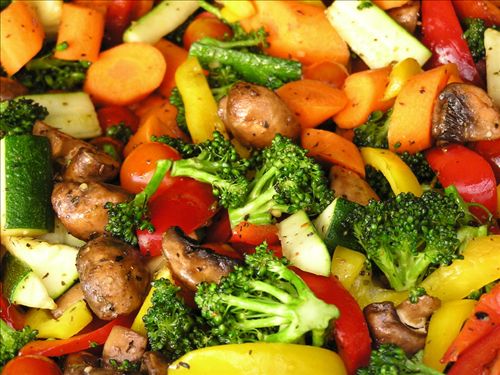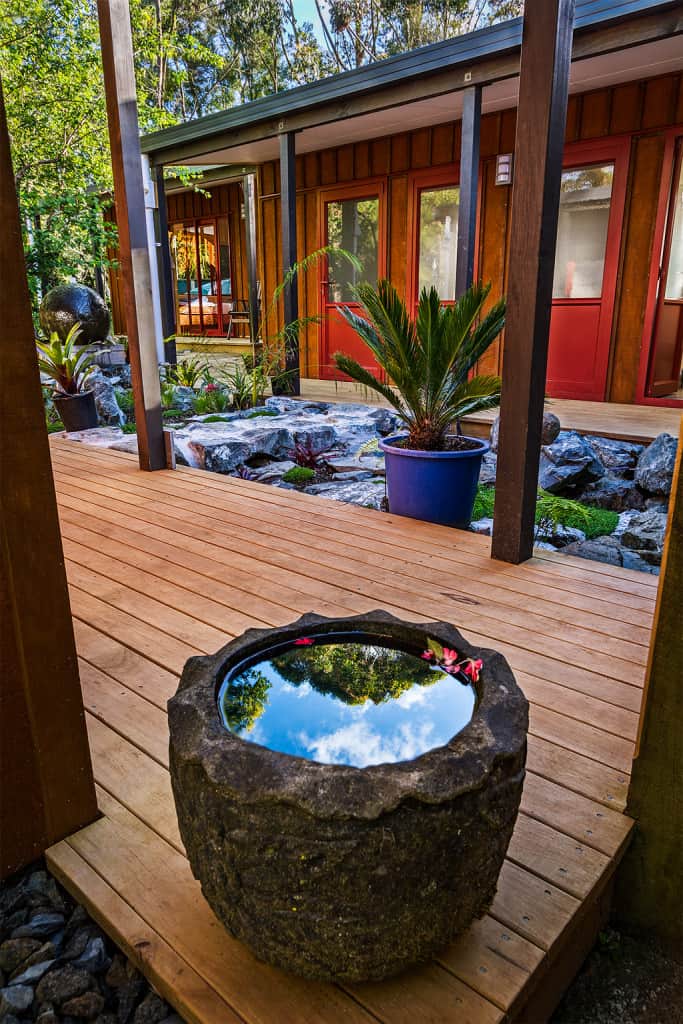 Venue
The venue for the retreat is the beautiful Tushita Ashram Hermitage in Peria Valley, Northland. Set amongst sub-tropical vegetation, the Tushita Hermitage provides a unique and safe sanctuary with plenty of space, shared communal areas and also places where you can spend time alone, should you wish.
Workshop Facilitators – Sushma Brunt, Elizabeth St John-Ives and Rosalind Atkinson
Sushma, Elizabeth and Rosalind are all experienced and enthusiastic vegetarian cooks. Sushma has been creating traditional Indian food for 20 years, and Elizabeth and Rosalind have cooked for numerous weddings, hui, and retreats around NZ and overseas, as well as in numerous restaurants and cafés. All three regularly create delicious and creative dishes for visitors to Tushita Hermitage and Mystery School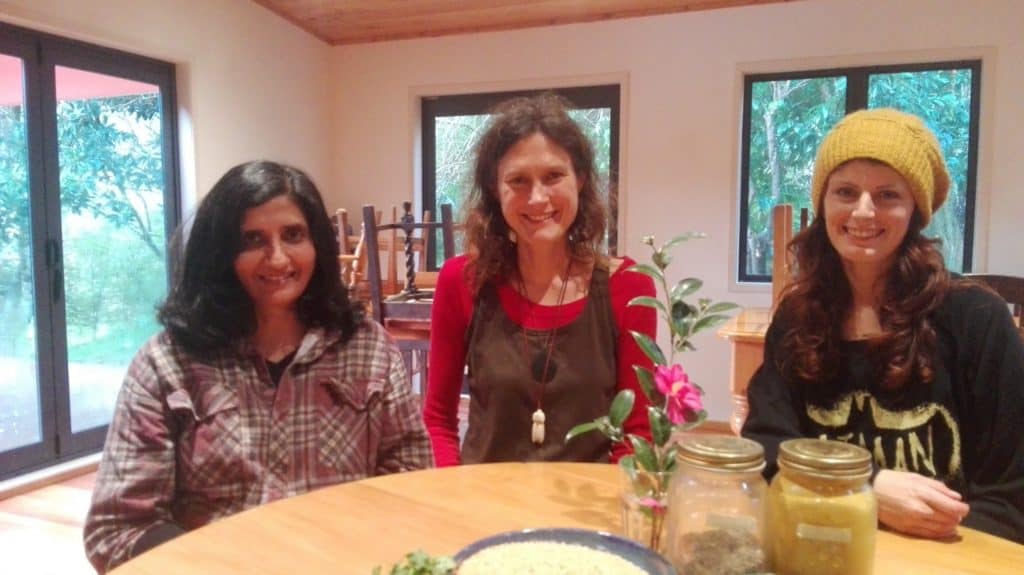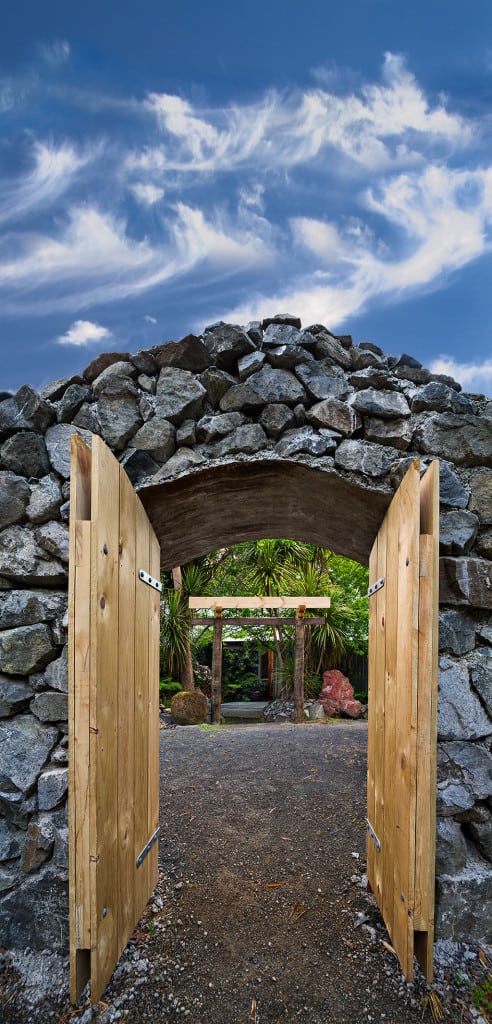 Workshop Details and Bookings
Start Date and Time: Sunday 3 December 10.30AM
Finish Date and Time: Sunday 3 December 6.30PM
Location: Tushita Hermitage
Price: $100
Payment required: Please pay by internet banking or cheque. Banking details supplied when you fill out the booking form. Payment confirms your booking
Refunds: 80% Refunds are available up to 2 weeks prior to retreat commencing. 50% refunds are available from then.
How to Book: Complete form below
Book your place on this course, by completing this form:
Getting There and Transport
The Tushita Hermitage is located at 1334 Oruru Road, Peria Valley in Northland
Off street car-parking is provided.
Pick up and drop-off
If you require pick up and/or drop off from Taipa, please contact us at least 1 week before your course or retreat starts so it can be arranged.