"The Mystery Schools method of teaching is based on the student's inherent, or innate desire, to fulfill his or her own self-worth, dignity, happiness and real wisdom empowerment."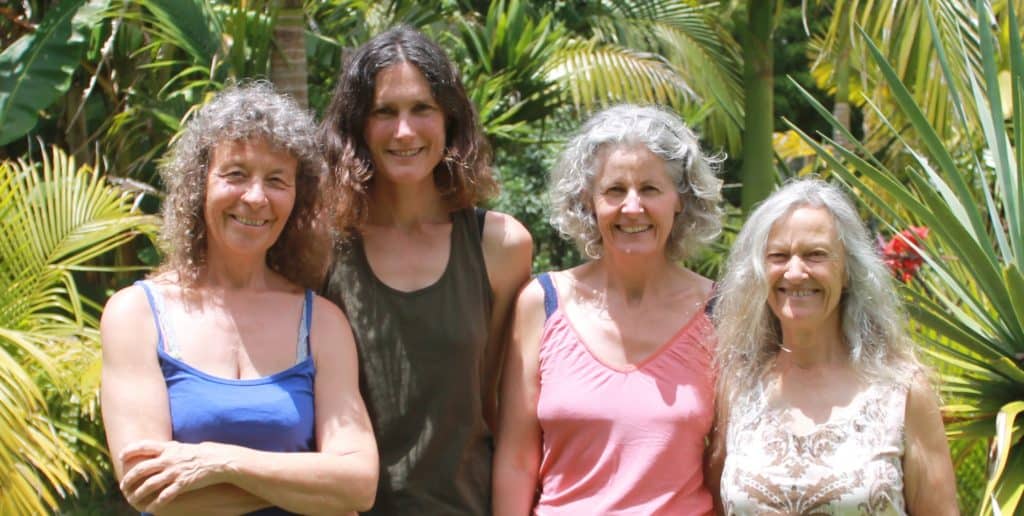 Damalaya Agnijanma, Elizabeth St John Ives, Jocelyn Kennedy, Amrita Bhakti
Damalaya Agnijanma has always had a deep and abiding passion for the well-being of humans. Having studied in spiritual institutions around the world, she is now a Tushita Mystery School facilitator, encouraging people to understand their own inherent life-value and feel the confidence that comes when we breathe back into the source of ourselves. Her intuitive empathy and compassionate humour offer supportive and inspiring company on the path of relaxation into the natural state.
Elizabeth St John-Ives is an experienced chef and has a Masters degree in human development, however much more importantly, she is undertaking a raw and uncompromising exploration of existence as a human. She undoubtedly knows that humans naturally are vital, spontaneous, wonderfully erratic…mirroring all other life forms in these qualities. She is exploring in a non-theoretical way (in a lived way) why we are typically living in dull, repetitive, robot-like ways, rather than living our natural, easeful, vital disposition which is full of constant wonder at existence itself.
Jocelyn Kennedy is the founder and director of Communication for Life and has over 25 years' experience in group facilitation, mediation, personal growth, teaching, and community-building.
With her understanding of what has created the hard edges of "you" and "me", she is committed to helping people soften their hearts and allow the feelings of separateness to dissolve.
Her teaching style is playful, humorous, and direct.
Amrita Bhakti has a longstanding passion for leading Dances of Universal Peace, chanting, music and singing as a way of celebrating Life Itself. With many years' experience in guiding groups and individuals, she is committed to supporting people to feel their innate worth without solely judging themselves based on their achievements. Warm hearted and genuine, her disposition is quiet and present.
Nyanaviro (Stephen Archer)
Nyanaviro is a mindfulness educator. He is passionate about creating contexts where people can explore mindfulness and discover how it can assist them to realise sustainable wellbeing and generate new and transformative perspectives. Nyanaviro has been involved with mindfulness for over 35 years.
Since 2006 he has been studying with Yanchiji at Tushita Hermitage, Northland. He originally began practicing mindfulness meditation while completing a degree in Eastern religions and then trained for 13 years as an ordained Buddhist monk in the Thai forest tradition.
Nyanaviro facilitates mindful leadership and workplace programmes, and offers residential retreats and professional supervision for other trainers and practitioners.
He is Director of Mindfulness Training  www.mindfulness-training.co.nz and an associate of Mindfulness Works www.mindfulnessworks.co.nz
"The Mental Health Foundation of New Zealand strongly endorses mindfulness as a useful way to improve positive mental health and resilience. We recommend Stephen Archer (Mindfulness Training) as an experienced mindfulness practitioner." – Hugh Norriss, Director of Policy & Development, Mental Health Foundation of New Zealand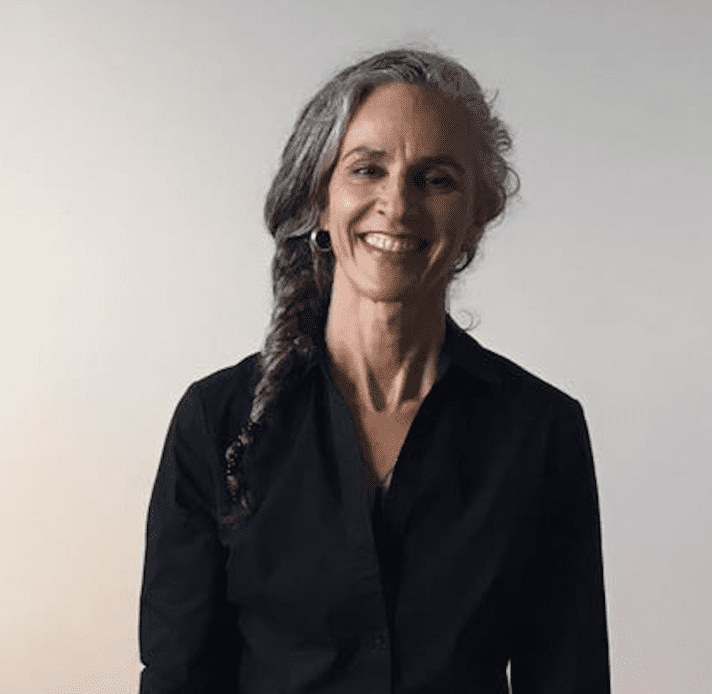 "I found it fun adopting yoga stretches and poses since being a young child and found a yoga practice has given me a stable platform while always pushing passed limitations and status quo.  My love of yoga has naturally evolved to teaching and offering it to others"
"I have studied and practiced Self-Realization Fellowship Meditation, Ashtanga, Iyengar and Hatha Yoga and now integrate all of it into the living form of union within the Sacred Substance we have all evolved out of – mind, body and ever present beingness… wow…I love it, I love the challenge, the intelligence , the discovery.
Yoga has been a constant companion throughout my life and it is through my love and natural disciplines that the vitality and joy of this has been revealed."