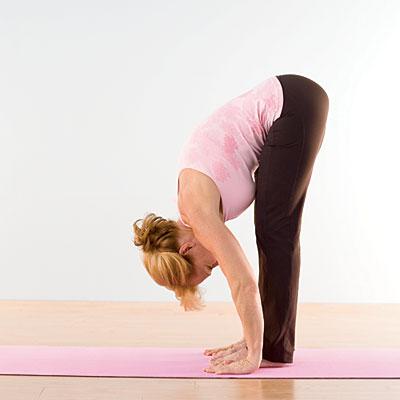 Exploring the Principles of Sukha and Sthira
facilitated by Mary Maroulis
3 November 2017 – 5 November 2017
$220 (includes 2 nights accommodation and delicious vegetarian food)
PLUS DANA/KOHA for the teacher
About the Workshop
Yoga means to yoke, to bind, union.
Sukha is lightness and comfort.
Sthira is steadiness and alertness.
This yoga workshop will be focused on gaining an understanding of the steps necessary for preparing your body, your breath and your attention for taking up a Hatha Yoga Practice
We will explore the union of physical yoga posture (asana) and our inherent and natural feeling of peace and enjoyment which equates to real relaxation and a conscious alive state of YOU!
The schedule includes periods of Hatha yoga instruction, meditation, and free time.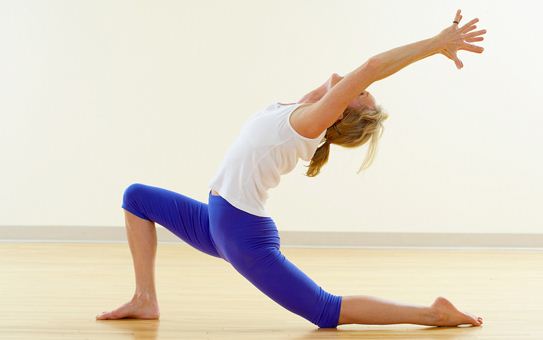 Who is this workshop suitable for?
Absolute beginners with no yoga experience, interested but not quite knowing where to start.
Experienced practitioners that understand the freshness and peace and openness of the "beginners mind", wanting to deepen their practice through the understanding of what true learning is.
Anyone wanting to revitalise and replenish their well-being, be in good company and broaden their current fitness/health routine
What You Will Learn on This Workshop

Fundamental tools of a Hatha Yoga practice:
Breath – easy and energizing
Drishti – steady gaze
Bandha/Asana – support and posture
We will study alignment, practice vinyasa flow (breath and movement together) and static poses with periods of meditation seated and active
Breath connects us with life, we will begin to observe this relationship and use it as our key into creating asana.
Asana is posture, an asana has two important qualities – sthira and sukha – ideally present to the same degree,
Mind and senses: while it seems our body, breath and mind can work independently of one another, the purpose of yoga is to unify their actions.
What is Included on This Workshop

2 nights accommodation
Healthy vegetarian meals and refreshments
A beautiful and supportive setting
Structured and free time
Pick up from Kerikeri or Taipa (see details below)

What to bring
Please bring your yoga mat if you have one. There will be some extras available if you don't!
If you have an existing yoga practice and use props then please bring them along if you feel the need.
Comfortable clothing that is not restrictive in any way.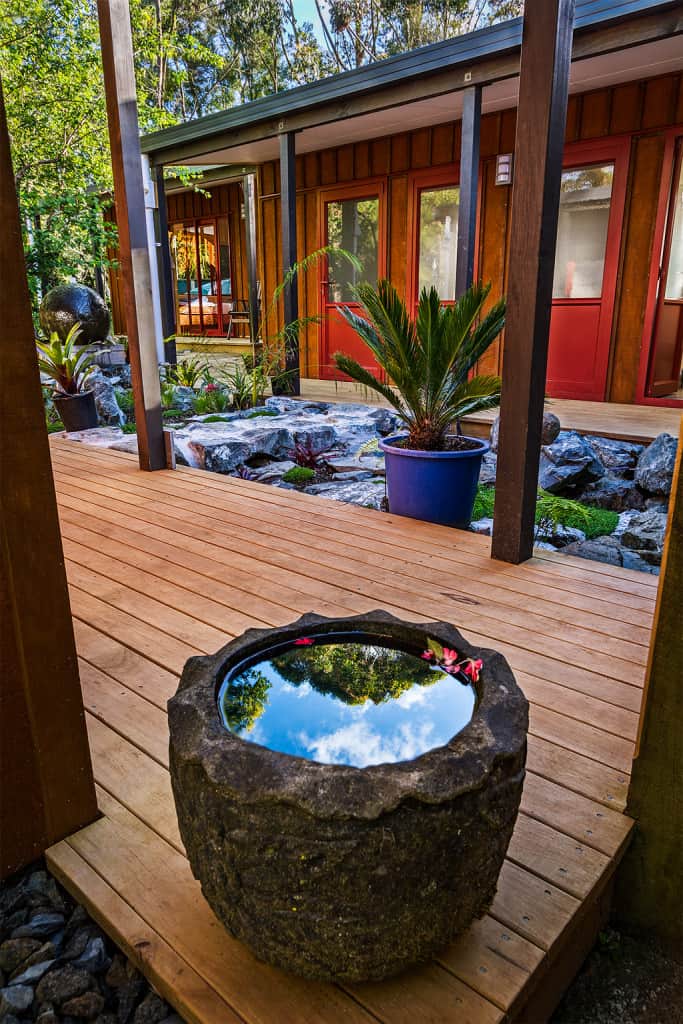 Venue
The venue for the retreat is the beautiful Tushita Ashram Hermitage in Peria Valley, Northland. Set amongst sub-tropical vegetation, Tushita Ashram is a unique and safe sanctuary with plenty of space, shared communal areas and areas to spend time alone.
Accommodation and Meals
On-site accommodation and meals are provided for you.  Accommodation is in shared rooms.  Some single rooms are available on application, for an extra $20/night. There are modern and clean showers and toilets.
Price
This retreat is $220 plus dana/koha for Mary.  The $220 covers all your meals and accommodation.  Mary's fee is not set and consists entirely of your Dana offering. Dana (meaning generosity) invites each person to offer according to their means and what the retreat has been worth to them. Dana payment is given at the end of the retreat. This can be in cash, cheque or by internet banking – an account number will be provided. (Please note: there is no Eftpos at Tushita Ashram)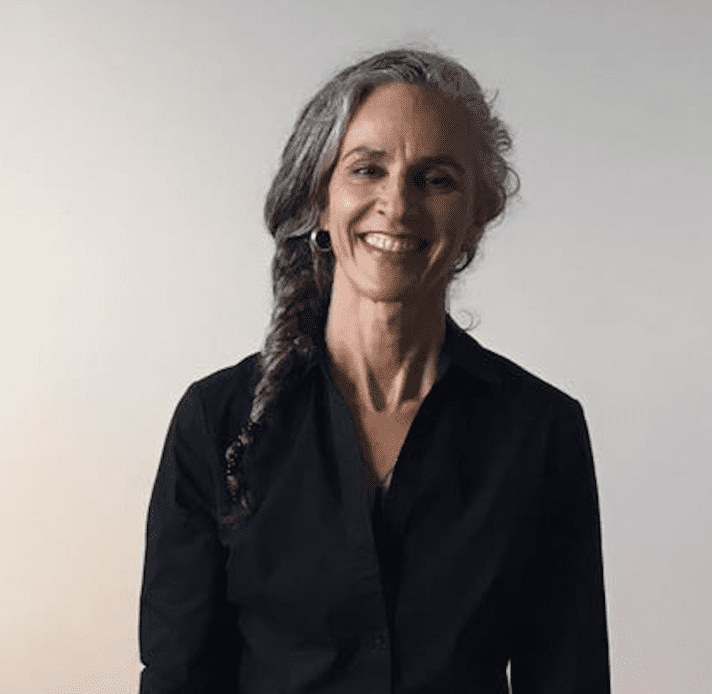 Workshop Facilitator – Mary Maroulis
"I found it fun adopting yoga stretches and poses since being a young child and found a yoga practice has given me a stable platform while always pushing passed limitations and status quo.  My love of yoga has naturally evolved to teaching and offering it to others.
I have studied and practiced Self-Realization Fellowship Meditation, Ashtanga, Iyengar and Hatha Yoga and now integrate all of it into the living form of union within the Sacred Substance we have all evolved out of – mind, body and ever present beingness… wow…I love it, I love the challenge, the intelligence , the discovery.
Yoga has been a constant companion throughout my life and it is through my love and natural disciplines that the vitality and joy of this has been revealed."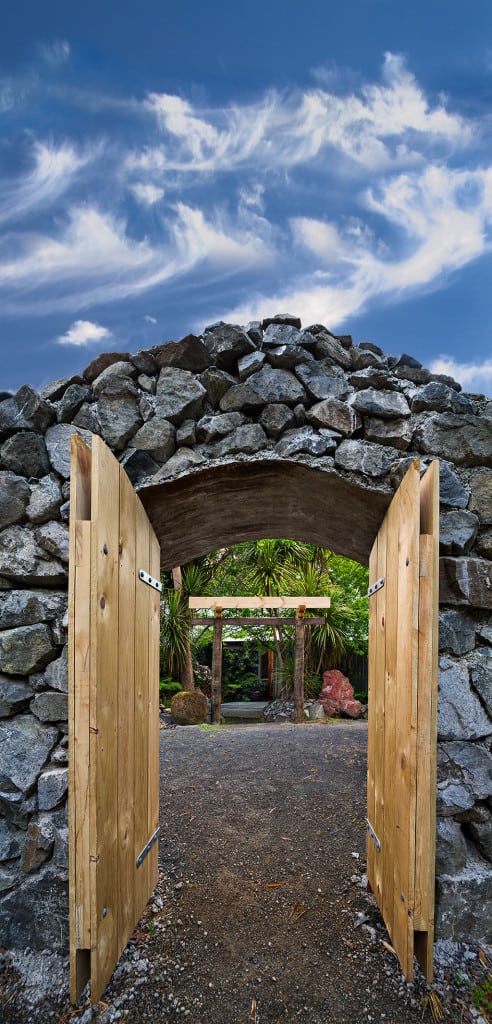 Workshop Details and Bookings
Start Date and Time: Friday 3rd November  – Arrive between 2 and 4PM
Finish Date and Time: Sunday 5th November 2.30PM
Location: Tushita Ashram
Price: $220 plus koha/dana for Mary
Payment required: Full payment is required by credit card to secure your booking
Refunds: 80% Refunds are available up to 2 weeks prior to retreat commencing. 50% refunds are available from then.
Accommodation and Meals: All included
How to Book: Get Tickets Now
Questions: Complete the Contact Form here.
Getting There and Transport
The Tushita Ashram is located at Oruru Road, Peria Valley in Northland
By Car
You can reach the Tushita Ashram by car.  Off street car-parking is provided.
By Plane
The nearest airport to Tushita Ashram is Kerikeri. Air New Zealand provides regular flights to and from Kerikeri via Auckland.  Pick up and drop off can be arranged from Kerikeri airport to Tushita Ashram for $25 per person each way.
If people are arriving on flights within approximately two hours of each other, we will co-ordinate one pickup.
Alternatively – if you arrive at Kerikeri airport in the morning – another option is to take the shuttle into Kerkeri($12), and then take the 12.35pm Intercity bus from there to Taipa.
By Bus
Intercity provides transport from most NZ centres to Taipa.  Taipa is about 20 minutes drive from Tushita Ashram.  Free pick up and drop off can be arranged from Taipa to Tushita Ashram.
Pick up and drop-off
If you require pick up and/or drop off from Taipa or Kerikeri , please contact us at least 1 week before your course or retreat starts so it can be arranged.  You can contact us here.