A 4-day mindfulness retreat for women and men
Thursday 1 November – Sunday 4 November 2018
with Damalaya Agnijanma, Elizabeth St John-Ives, Jocelyn Kennedy and Amrita Bhakti
$320 (includes 3 nights accommodation and delicious vegetarian food)
Plus Dana/Koha for the facilitators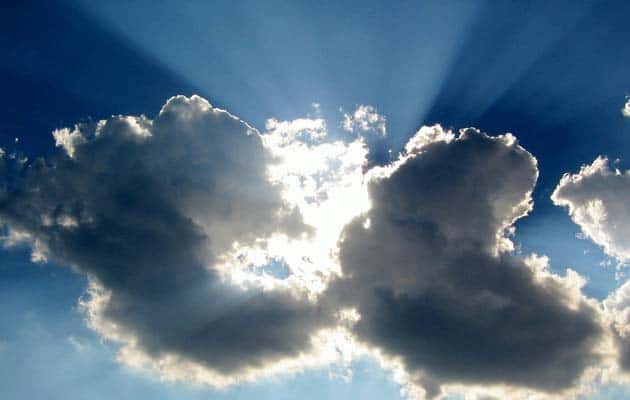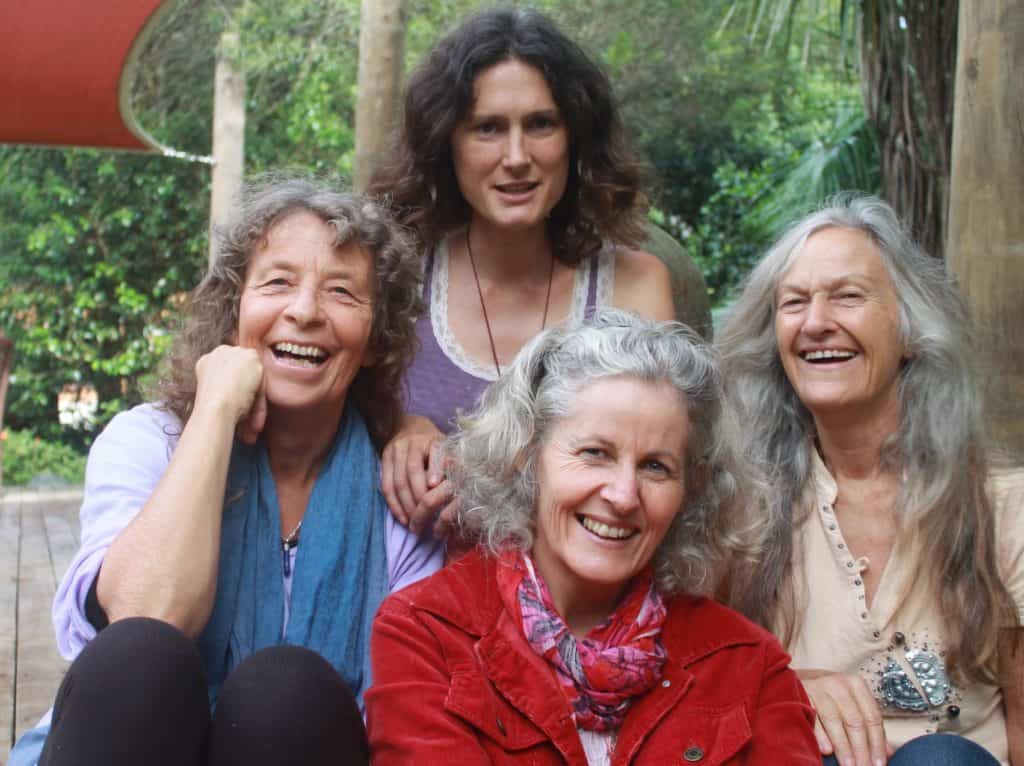 About the Retreat
Parting the Clouds takes place at Tushita Hermitage, a sanctuary that sustains the Life practice of all those who have come to understand or want to understand their original and natural state of harmony and unity.
This is an immersive retreat in which you will be guided through mindfulness practices in order to bring about clarity, vitality, easefulness and restoration. These practices allow you to slow down, bring you into your body, and ease off the usual busy-ness of the mind.
There is a daily schedule of mindfulness meditation both sitting and walking, breathing and relaxation practices, group sessions, and free time. The retreat will predominantly be held in silence, though there will be talking in group sessions, and one-to-one sessions with a facilitator will be available.
The facilitators of this retreat are senior practitioners at Tushita Hermitage who have been studying for many years under the guidance of Life wisdom teachers at the Hermitage. This unique study perspective is shown through their disposition and attitude of openness and inclusiveness to all human beings, arising from their understanding of the essential ok-ness of themselves and all people.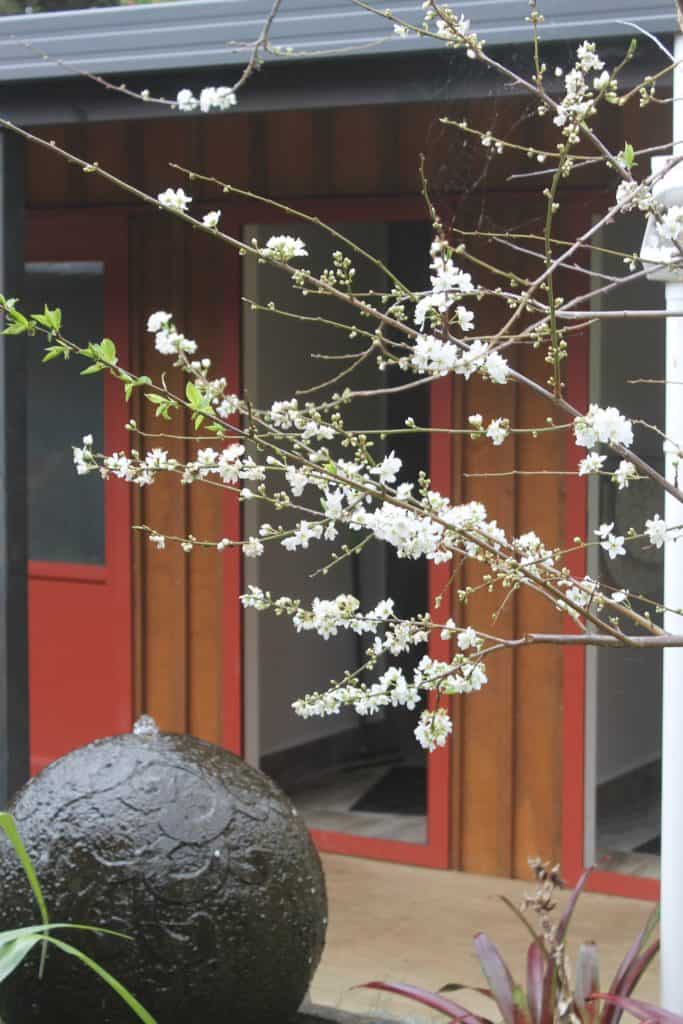 "This retreat was so important to me. I find it so hard to really listen to myself out in the busy world and coming to Tushita Hermitage and being with people that encourage me to slow down by taking me through some nourishing mind and body practices….I felt more refreshed, calm and able to see life a little more humorously by the end of it."  Sora F
Benefits of this Retreat

Spend time with facilitators who want to help each person reconnect with their true vital human nature
Participate in a range of practices that can be taken back into daily life
Allow your body and mind to let go, slow down and breathe easier
Increased awareness of how attention affects your quality of life
Improved sense of wellbeing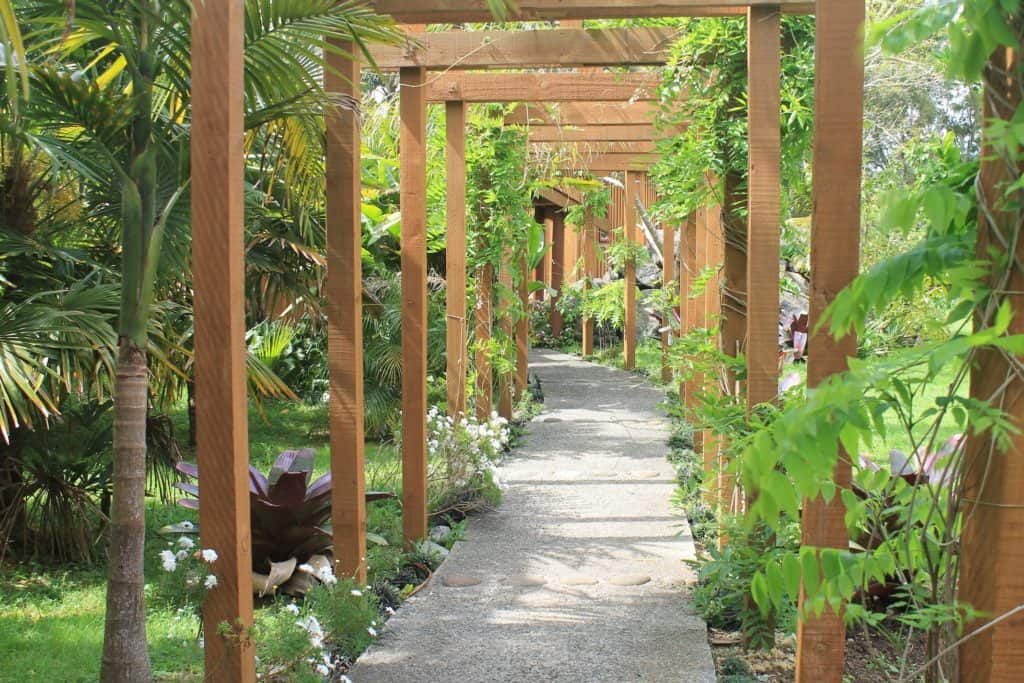 Who is this Retreat Suitable For?

Anyone who is ready to engage in the process of actively allowing body and mind clarity and restoration through mindfulness practices
Anyone who wants to have time away from their usual routines, to slow down and quieten
Anyone simply wanting to replenish their wellbeing
Anyone who may be feeling stuck or frustrated in their lives, but who suspect that a more easeful life is possible
Anyone interested in practising mindful attention
What is Included on This Retreat
daily schedule of mindfulness meditation both sitting and walking, breathing and relaxation practices, group sessions, and free time.
3 nights accommodation
Healthy vegetarian meals and refreshments
A beautiful and supportive setting
Structured sessions and time for yourself
Pick up from Kerikeri or Taipa (see details below)
"Parting the Clouds' was an amazing experience for me.  Carving out a few days from my busy life, I was supported to enter a deeply restful and contemplative state very quickly, and from there I gained very helpful new insights about myself.  The facilitators were amazing, and worked so well together and with the group". Helen G
Retreat Facilitators – Damalaya Agnijanma, Elizabeth St John Ives, Jocelyn Kennedy, Amrita Bhakti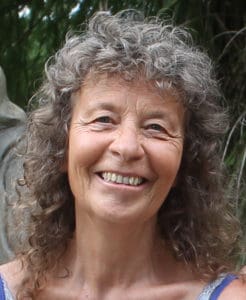 Damalaya Agnijanma has always had a deep and abiding passion for the well-being of humans. Having studied in spiritual institutions around the world, she is now a Tushita Mystery School facilitator, encouraging people to understand their own inherent life-value and feel the confidence that comes when we breathe back into the source of ourselves. Her intuitive empathy and compassionate humour offer supportive and inspiring company on the path of restoring ourselves to our natural state.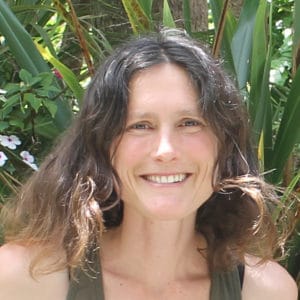 Elizabeth St John-Ives is an experienced chef and has a Masters degree in human development, however much more importantly, she is undertaking a raw and uncompromising exploration of existence as a human. She undoubtedly knows that humans naturally are vital, spontaneous, wonderfully erratic…mirroring all other life forms in these qualities. She is exploring in a non-theoretical way (in a lived way) why we are typically living in dull, repetitive, robot-like ways, rather than living our natural, easeful, vital disposition which is full of constant wonder at existence itself.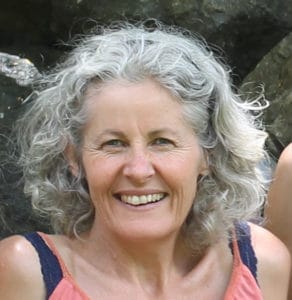 Jocelyn Kennedy is the founder and director of Communication for Life and has over 25 years' experience in group facilitation, mediation, personal growth, teaching, and community-building.
With her understanding of what has created the hard edges of "you" and "me", she is committed to helping people soften their hearts and allow the feelings of separateness to dissolve.
Her style is playful, humorous, and direct.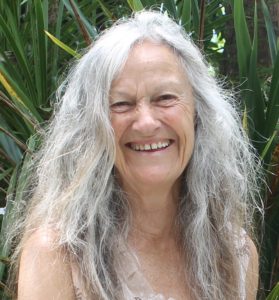 Amrita Bhakti has a longstanding passion for leading Dances of Universal Peace, chanting, music and singing as a way of celebrating Life Itself. With many years' experience in guiding groups and individuals, she is committed to supporting people to feel their innate worth without solely judging themselves based on their achievements. Warm hearted and genuine, her disposition is quiet and present.
"The facilitators of this retreat are exceptionally unusual in their outlook and practice of their lives. Over and above their worldly credentials, their qualifications are Life given qualities that are at the heart of all of us but most often, because of the pursuit of material things and theoretical knowledge training, we forget and do not honour. 
They offer security, humour and easy curiosity of your life within an "unproblematic" environment and are well versed in their own body's understanding of the need for time out from society and all of its stressful rituals and at times overwhelming obligations. Through the specific tools given on the retreat they offer their understanding for the necessity of profound living to integrate all levels of wellness to balance out these stressful obligations." – Arohananda Ma (Teacher, Tushita Hermitage)
"To me the retreat offered a variety of perspectives and techniques to bring awareness to the experience. The versatile approach with facilitation for reflection, some silence, some talk, music and all the goodness for the body, yoga and yummy vegetarian food, starts to create clarity. When the static of the mind calms down there is more space for new avenues of thought." Teresa W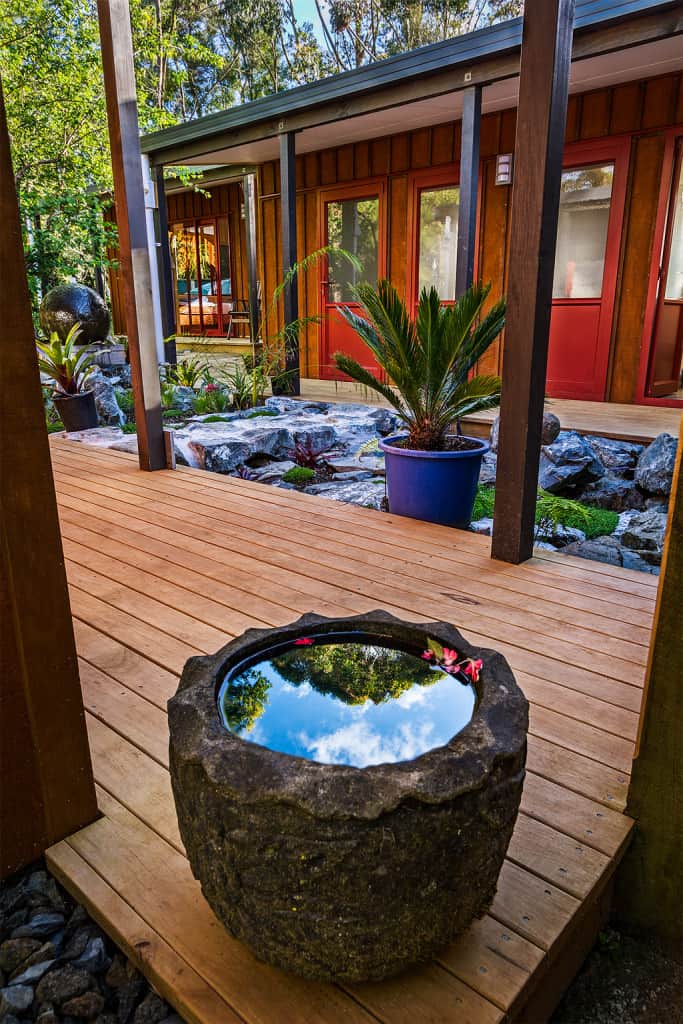 Venue
The venue for the retreat is the beautiful Tushita Hermitage in Peria Valley, Northland. Set amongst the sub-tropical vegetation, Tushita Hermitage is a unique and safe sanctuary with plenty of space, shared communal areas and areas to spend time alone, should you wish.
Accommodation and Meals
On-site accommodation and meals are provided for you.  Accommodation is generally in shared rooms.  Some single rooms are available on application, for an extra $20/night. There are modern and clean showers and toilets.
Price
This retreat is $320 plus dana/koha for the facilitators.  The $320 covers all your meals, accommodation and venue facilities. The facilitators fee is not set and consists entirely of your Dana offering. Dana (meaning generosity) invites each person to offer according to their means and what the retreat has been worth to them. Dana payment is given at the end of the retreat. This can be in cash, cheque or by internet banking – an account number will be provided. (Please note: there is no Eftpos at Tushita Hermitage)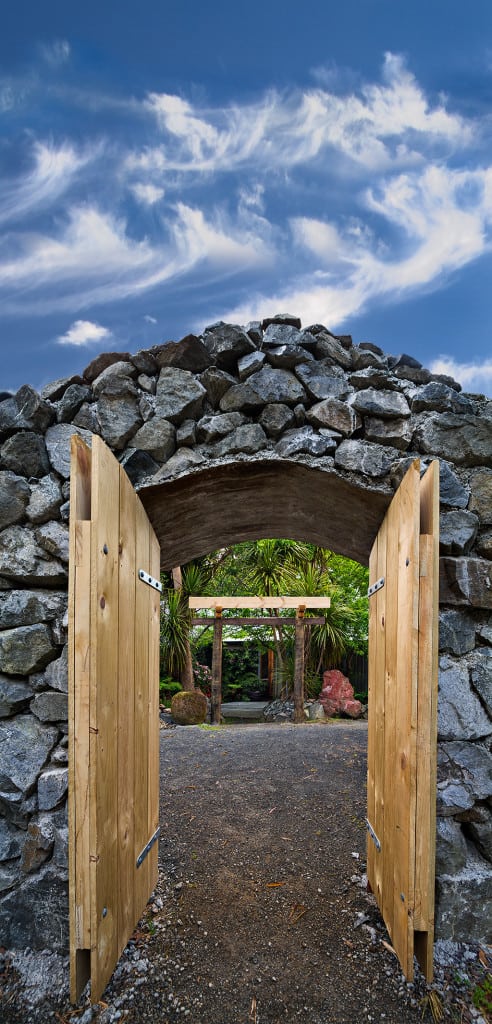 Retreat Details and Bookings
Start Date and Time: Thursday 1st November 4.00PM
Finish Date and Time: Sunday 4th November 2.00PM
Location: Tushita Hermitage
Price: $320 plus koha/dana for the facilitators
Payment required: Full payment is required by credit card to secure your booking
Refunds: 80% Refunds are available up to 2 weeks prior to retreat commencing. 50% refunds are available from then.
Accommodation and Meals: All included
How to Book: Get Tickets Here.
Questions: Complete the Contact Form here.
Getting There and Transport
The Tushita Hermitage is located at Oruru Road, Peria Valley in Northland
By Car
You can reach the Tushita Hermitage by car.  Off street car-parking is provided.
We can help you with contacting others for car-pooling if you are happy for your email address to be shared with other participants.
By Plane
The nearest airport to Tushita Hermitage is Kerikeri. Air New Zealand provides regular flights to and from Kerikeri via Auckland.  Pick up and drop off can be arranged from Kerikeri airport to Tushita Hermitage for $25 per person each way.
If people are arriving on flights within approximately two hours of each other, we will co-ordinate one pickup.
Alternatively – if you arrive at Kerikeri airport in the morning – another option is to take the shuttle into Kerkeri($12), and then take the 12.35pm Intercity bus from there to Taipa.
By Bus
Intercity provides transport from most NZ centres to Taipa.  Taipa is about 20 minutes drive from Tushita Hermitage.  Free pick up and drop off can be arranged from Taipa to Tushita Hermitage.
Pick up and drop-off
If you require pick up and/or drop off from Taipa or Kerikeri , please contact us at least 1 week before your course or retreat starts so it can be arranged.  You can contact us here.