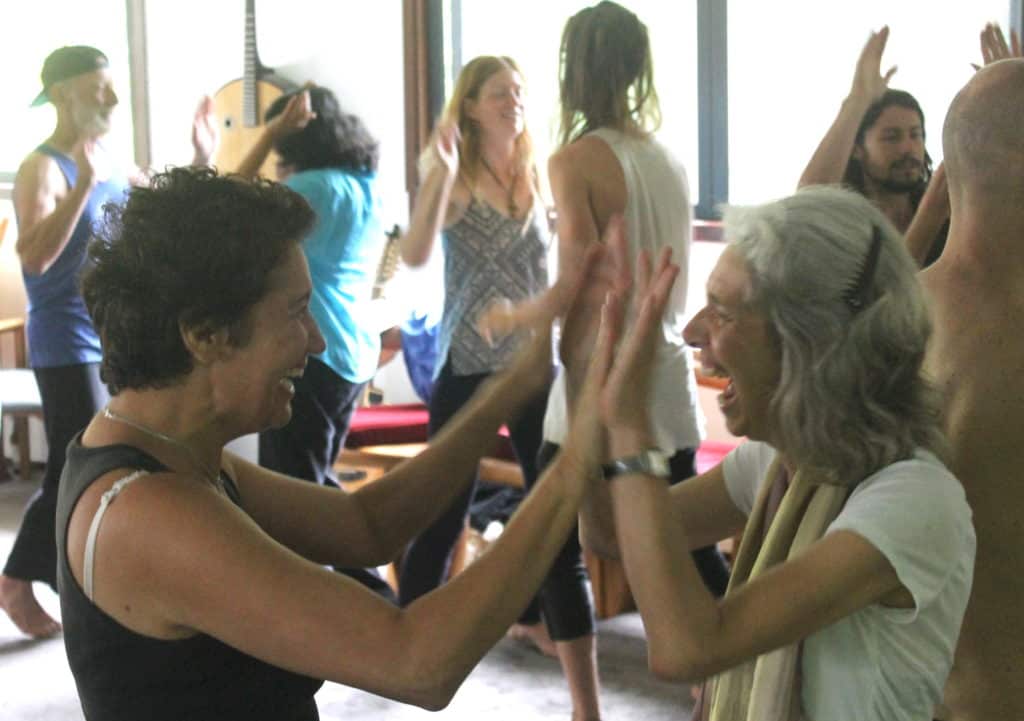 A Mindfulness Meditation and Dances of Universal Peace Retreat
with Amrita Bhakti and Prem
19 June – 21 June 2020
$230 which includes accommodation, all vegetarian meals and venue facilities
PLUS dana/koha for the teachers
"In order to understand the dance one must be still. And in order to truly understand stillness one must dance" ~ Rumi ~
About the Retreat
In a beautiful natural setting, you will be gently guided in this retreat interweaving Dances of Universal Peace with Mindfulness Meditation.  These simple yet powerful practices help us relax, feel happier, revitalised, more connected and present.
Meditation does this through the breath, silence and stillness, the Dances through sound, breath, sacred phrase and moving in unison.
This unique blend of Dances of Universal Peace and Mindfulness Meditation, allows you to more easily and directly move back towards your true nature.
Some people may feel inhibited by their singing or dancing ability, however no skills are necessary.  Experience is not needed, and instruction will be given in an easily understandable way.
The retreat will be mostly in silence for participants to allow the rare opportunity in today's busy noisy world to simply be present with oneself without the usual distractions of talking, or of having to maintain everyday social conventions.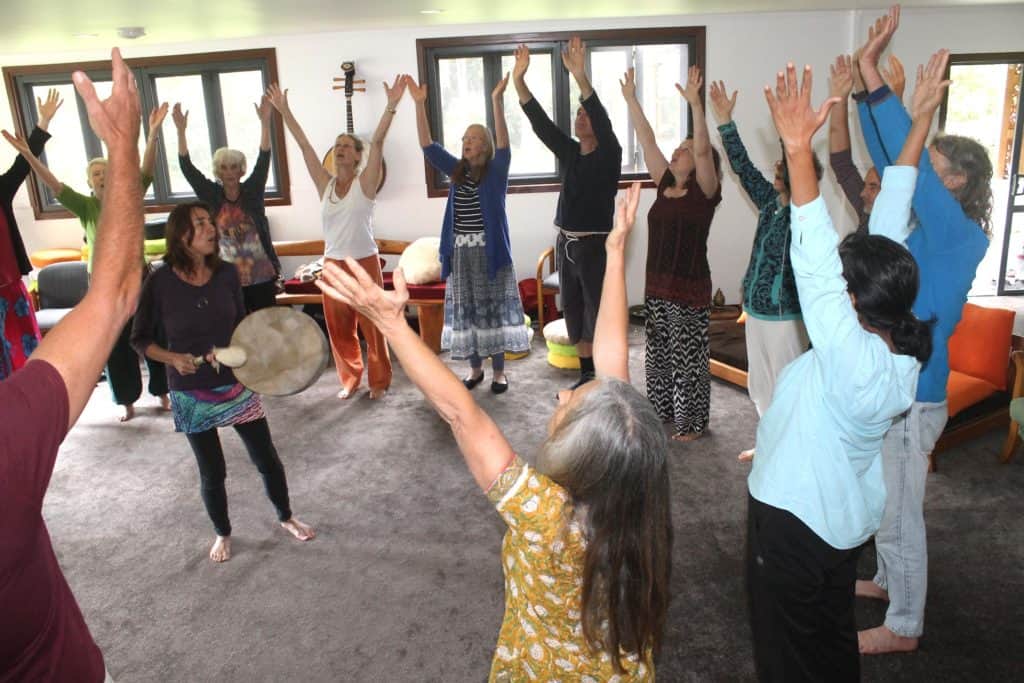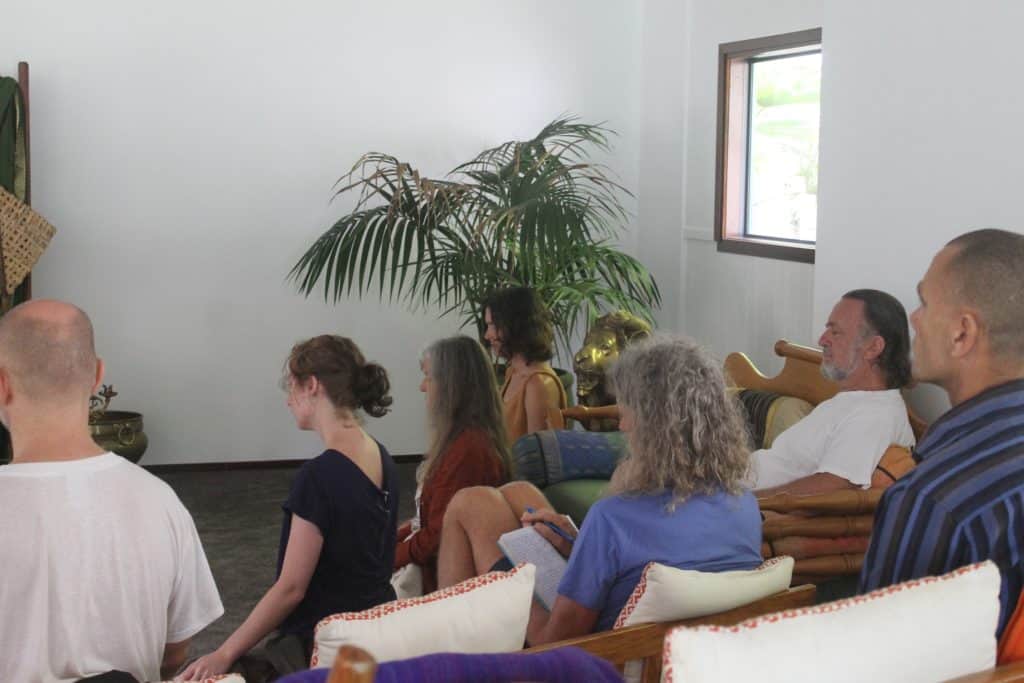 Mindfulness Meditation Sitting in silence, guidance will be offered to focus attention and help restore a natural balance of the body and mind. In essence, mindfulness helps us awaken to the uniqueness and possibilities of each present moment.
"Meditation is a vital way to purify and quieten the mind, thus rejuvenating the body"   Deepak Chopra
 Dances of Universal Peace are part of the timeless tradition of sacred dance and song that uses mantra, melody and simple body movement to reconnect us to the flow of Life. They are offered in an atmosphere of safety, spaciousness and mindfulness.
"One of the reasons I am teaching this music and dancing is to increase Joy, and bliss in our own self.  This is finding the Beloved within, through experience"  Samuel Lewis
What You Will Learn on This Retreat

Practical tools that you can easily integrate into your day to day life for feeling happier, healthier, more vital, relaxed and less stressed
Gentle practices that help us to become softer, more open hearted and expressive
Easily accessible ways to reconnect with your inherent Nature in stillness and movement
 Benefits of the Retreat

Conscious connection to breath
Promoting vital energy in your body and a more focused mind
The chanting of seed sounds in the Dances helps restore your natural balance
The cultivating and reinvigorating of natural qualities such as warmth, joy and openness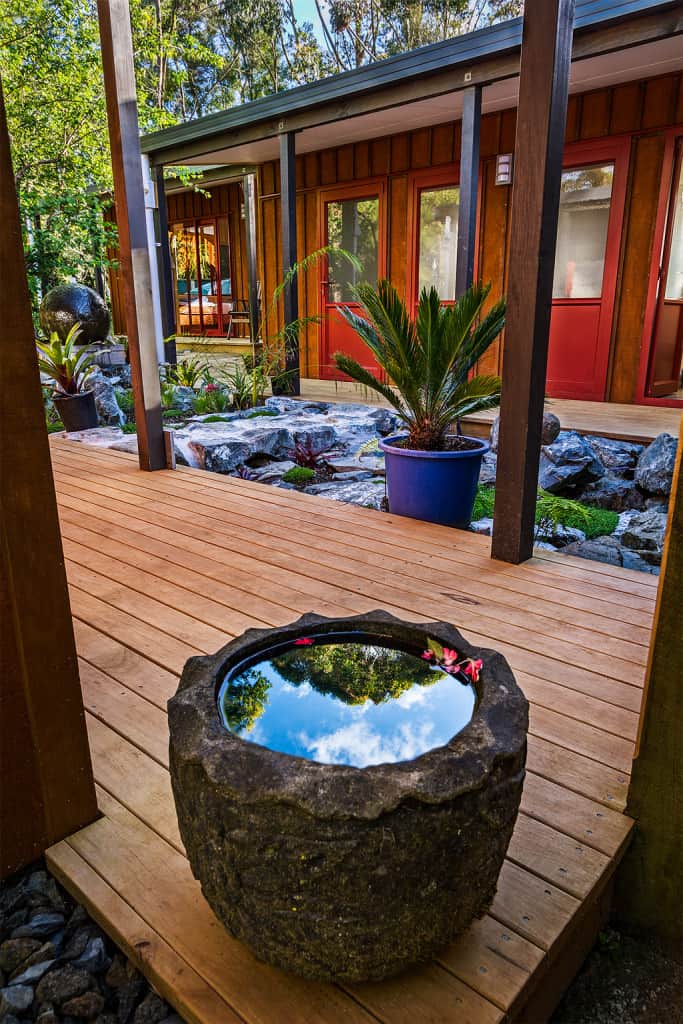 Venue
The venue for the retreat is the beautiful Tushita Hermitage in Peria Valley, Northland. Set amongst sub-tropical vegetation, the Tushita Ashram provides a safe sanctuary with plenty of space, shared communal areas and also places where you can spend time alone, for contemplation and relaxation.
Accommodation and Meals
On-site accommodation and meals are provided for you.  Accommodation is in shared rooms. There are some single rooms available for an extra $20/night. These can be booked directly when you click on "Book this retreat now" button below. There are modern and clean showers and toilets.
Who is it Suitable For?
Anyone with no previous experience of Dances of Universal Peace or Mindfulness Meditation. All are warmly welcome. No skills are required
Experienced meditators and dancers wishing to deepen in these practices
Anyone needing to unwind, relax, restore and revitalise in a peaceful beautiful lush environment
Anyone wanting to live from the immensity of their hearts rather than the limitations of the mind
Price
This retreat is $230($270 for single room) plus donation/dana/koha for Prem and Amrita Bhakti.  The $230(or $270) covers all your meals, accommodation and venue facilities. Prem and Amrita Bhakti's fee is not set and consists entirely of your Dana offering. Dana (meaning generosity) invites each person to offer according to their means and what the retreat has been worth to them. Dana payment is given at the end of the retreat. This can be in cash, cheque or by internet banking – an account number will be provided. (Please note: there is no Eftpos at Tushita Hermitage)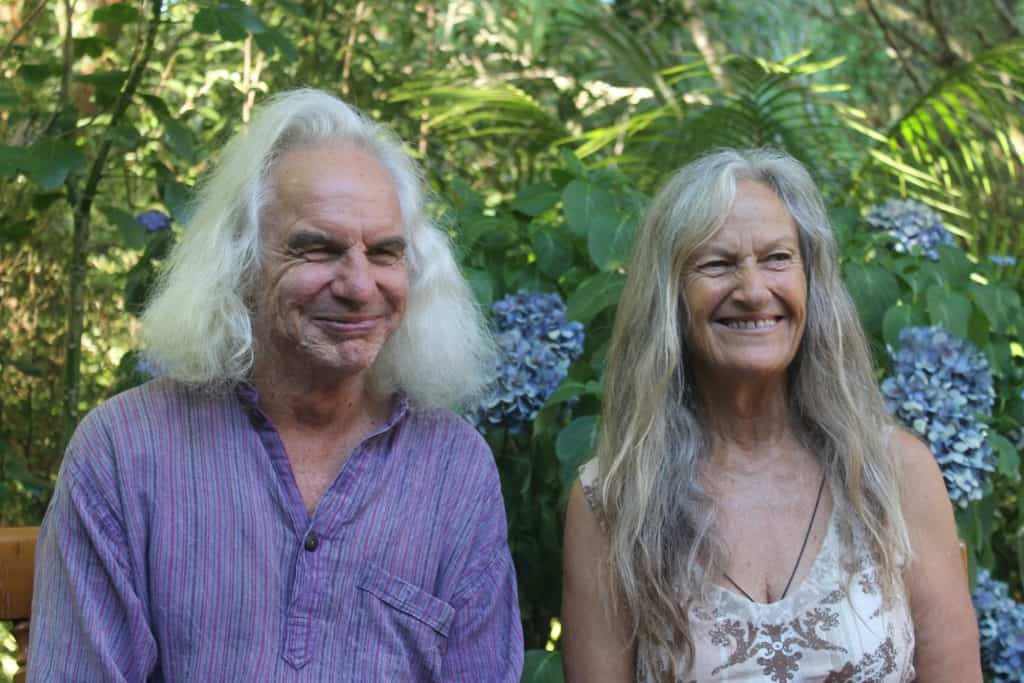 Facilitators Amrita Bhakti and Prem Provan
Amrita Bhakti and Prem are certified leaders, mentors and trainers of the Dances of Universal Peace and have been practising Meditation and leading events for many years.
Amrita Bhakti delights in bringing these practices she feels passionate about to people. She brings her love of Life to joyfully guide you on this experiential exploration of being yourself.
Prem was profoundly touched by the discovery of these Dances, Sufism and Meditation in the late 80's and continues to grow and deepen in these pathways. He is a great lover of nature and Sufi poetry.
In recent years, Amrita Bhakti and Prem feel gratefully enriched and enlivened by their growing understanding of Life through their study with Wisdom Masters Sri Yanchiji and Arohananda Ma.
"What a beautiful weekend with Prem and Amrita Bhakti singing and dancing. My nervous system has not felt this calm in longer than I can remember. I feel peace and joy – feelings that have stayed with me long after the weekend retreat ended. The singing continues to echo in my mind. Wonderful" ~ Rebecca
"I arrived at the retreat feeling like life had been sucked out of me and had lost all my joy.  I thought I was dropping into depression and this retreat saved my life.  Being with Prem and Amrita really  brought me back to my true nature, through their gifts, sharing and love. I am now feeling joy and love again, like the universe has breathed life back into my being.  Once again I am inspired,  I can not thank them enough, an unforgettable memorable time to treasure. It was truly the best gift anyone could give to themselves." ~ Kate
"…I have mostly lived through a complex mind to suppress my feeling side therefore what Amrita Bhakti and Prem offer challenges me to expose what is suppressed…These dances with meditation is one way to do this; it should be part of every day life as much as thinking!.."  ~ Nu Wa
"Last weekend we discovered a sanctuary that makes the Far North even more beautiful than it already is. We participated in the 'Radiance of Being – Dances of Universal Peace Retreat' at Tushita Hermitage in Peria. Such a marvellous oasis of beauty, peace and love. Check it out if you love retreating too once in a while"  ~ Carla
"Being at Tushita with everyone, and Prem and Amrita leading, was very much an elixir of music, poetry, singing, dancing and meditation in the serenity of the Heart Sanctuary. So glad I came" ~ David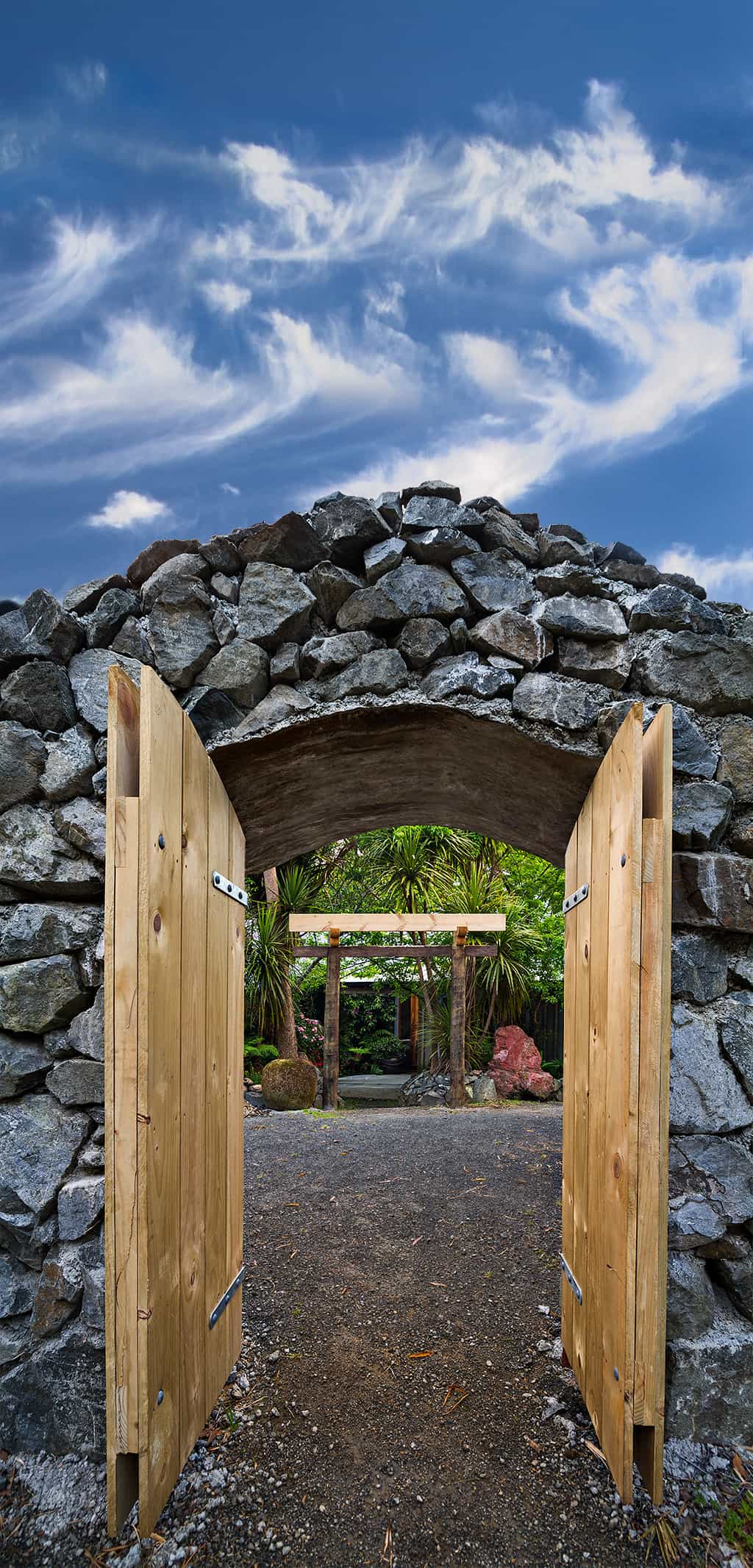 Workshop Details and Bookings
Start Date and Time: Friday 19 June 3.00 PM
Finish Date and Time: Sunday 21 June 2.00PM
Location: Tushita Hermitage
Price: $230 (or $270/single room) plus koha/dana for Prem and Amrita Bhakti
Payment required: Full payment is required by credit card to secure your booking
Refunds: 80% Refunds are available up to 2 weeks prior to retreat commencing. 50% refunds are available from then.
Accommodation and Meals: All included
How to Book: Get Tickets Now
Questions: Complete the Contact Form here.
Getting There and Transport
The Tushita Hermitage is located at Oruru Road, Peria Valley in Northland
By Car
You can reach the Tushita Hermitage by car.  Off street car-parking is provided.
By Plane
The nearest airport to Tushita Hermitage is Kerikeri. Air New Zealand provides regular flights to and from Kerikeri via Auckland.  Pick up and drop off can be arranged from Kerikeri airport to Tushita Hermitage for $25 per person each way.
If people are arriving on flights within approximately two hours of each other, we will co-ordinate one pickup.
Alternatively – if you arrive at Kerikeri airport in the morning – another option is to take the shuttle into Kerkeri($12), and then take the 12.35pm Intercity bus from there to Taipa.
By Bus
Intercity provides transport from most NZ centres to Taipa.  Taipa is about 20 minutes drive from Tushita Hermitage.  Free pick up and drop off can be arranged from Taipa to Tushita Hermitage.
Pick up and drop-off
If you require pick up and/or drop off from Taipa or Kerikeri , please contact us at least 1 week before your course or retreat starts so it can be arranged.  You can contact us here.