THE MESSY ART OF LIVING
A 3-day inquiry for people aged 16-30 years
 at Tushita Ashram Mystery School
with Aaron Fahey, Sora Fahey & Rosalind Atkinson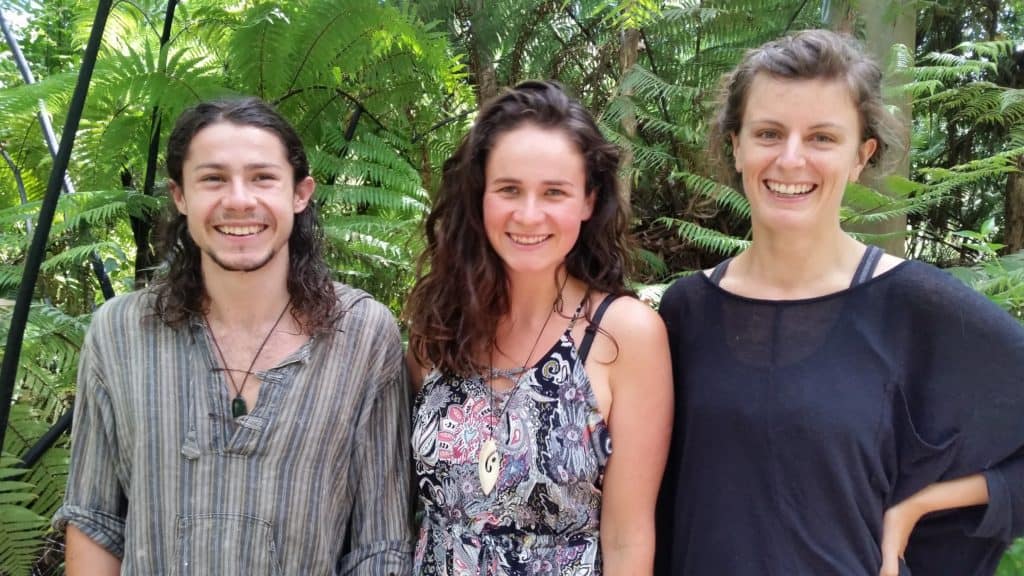 Saturday 15 – Monday 17 April 2017 (Easter Weekend)
Cost: $100 – $200 for accommodation and food (sliding scale, please self-assess what you can afford) plus optional koha/dana for facilitators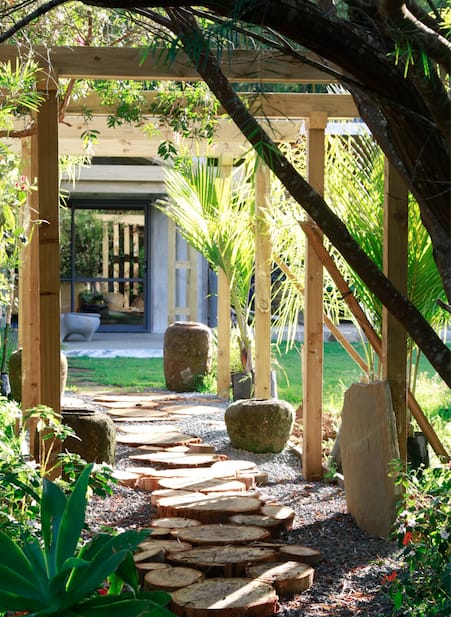 This event is an opportunity to question and dig deep into the ways we have been taught to live and the "rules" we grew up with, and to ask: Is this really what we want?
We will explore what it means to find our passion from the inside as opposed to a passion for things on the outside. What helps you to feel ÅLIVE and VITAL and what is stopping you from feeling these things? This event is for people who have always felt that 'something is not quite right' in this world, and is a place to come and share those feelings with others, and to explore together what it looks like to live a more vibrant and full life.
Over the three days we will enquire together into some of the messiest areas of life such as passion and purpose, relationships and sex, the pressures of society as young people, climate change, mental health and other subjects that feel relevant. Together we will make a safe space to explore what we really want and what holds us back. We will prepare, eat and cook meals together, amidst discussions, with potential for music, beach or river expeditions, and relaxing moments around an outdoor fire.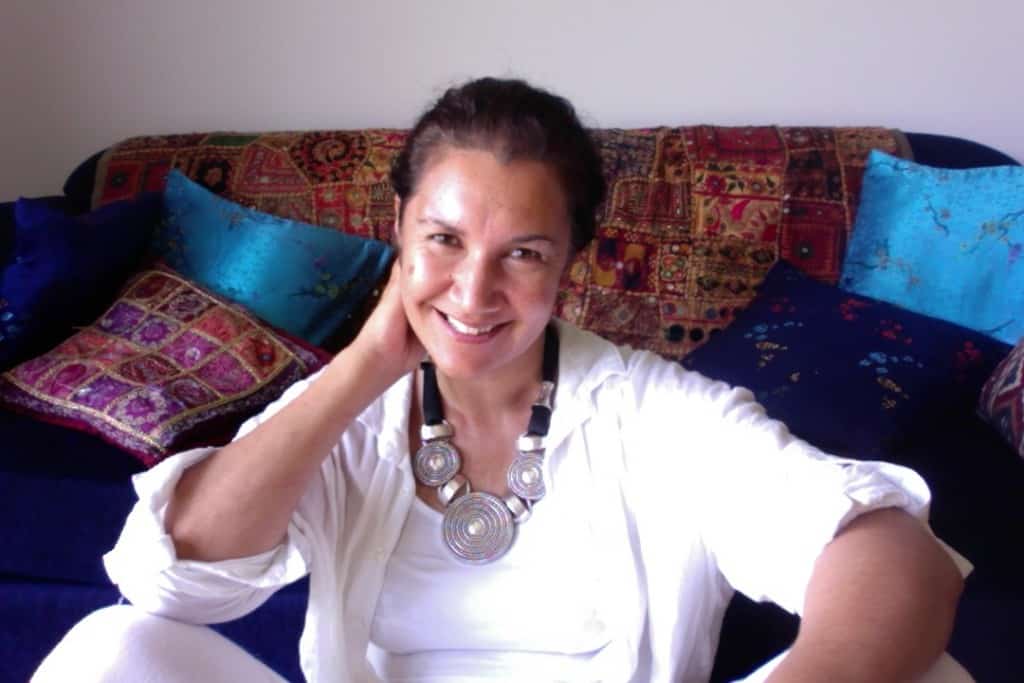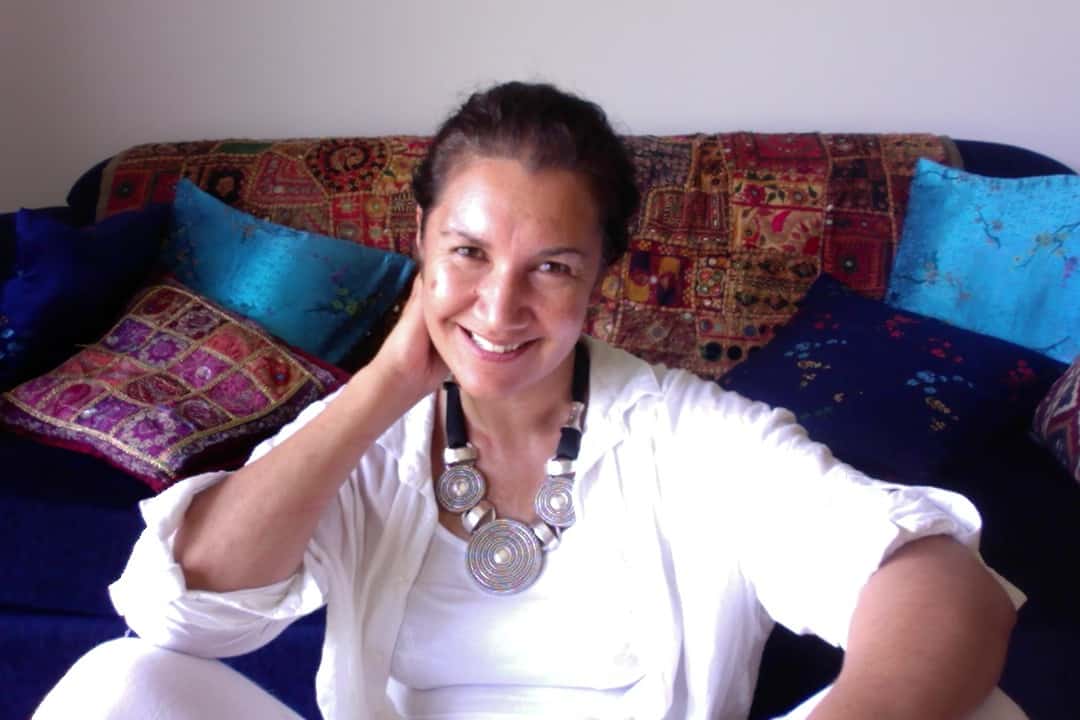 During this event we will host guest discourses from Arohananda Ma, who has studied for the last 15 years within the Life lineage transmission of the Wisdom Master Yanchiji, and who gives a taster of what it is like to further explore 'The Way of Life' at Tushita Ashram.
"To be bright and intelligent is not an academic thing, it is an open-hearted attitude that creates Divine Intelligence." – Arohananda Ma
Rebels, risk-takers and radicals, people who want to lose control and grab hold of their primal instinct. People happy to say "fucked if I know," people who are sick of being told to behave, to conform, to adapt, to be sensible. Anyone who is bored with being cynical, perfectionist or anal-ytical. The messy ones, the chaos-kindlers, the wild ones, the ones who want to look life in the face.
We know this attitude can exist in a body of any age, but this event is specifically for those aged 16-30.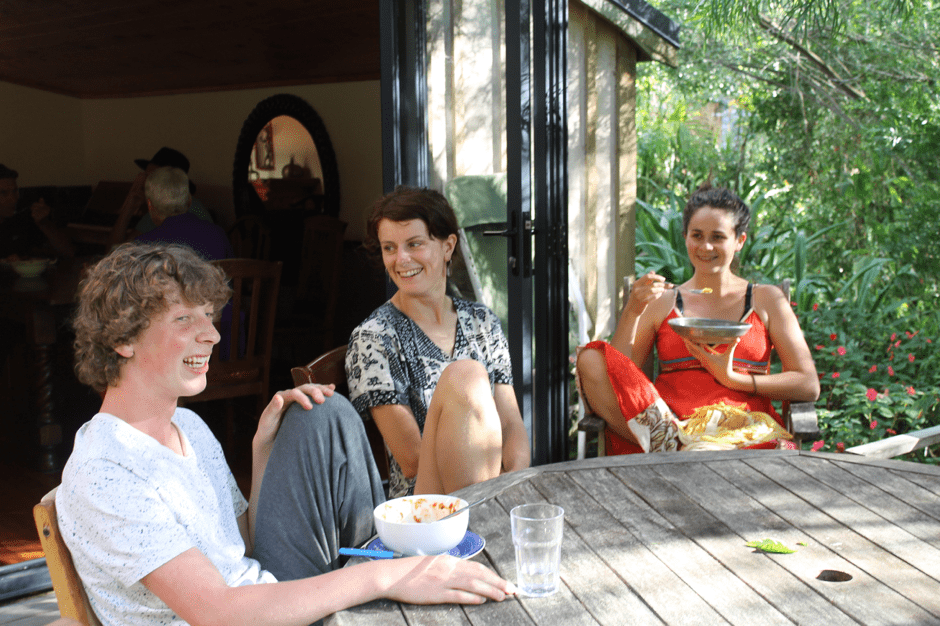 What is Included in this Event
2 nights accommodation at the beautiful Tushita Ashram
Delicious vegetarian meals and snacks etc.
Places for alone time if you feel like it
Nothing compulsory
Other messy, vulnerable, alive humans
Pick up from Kerikeri or Taipa (see details below)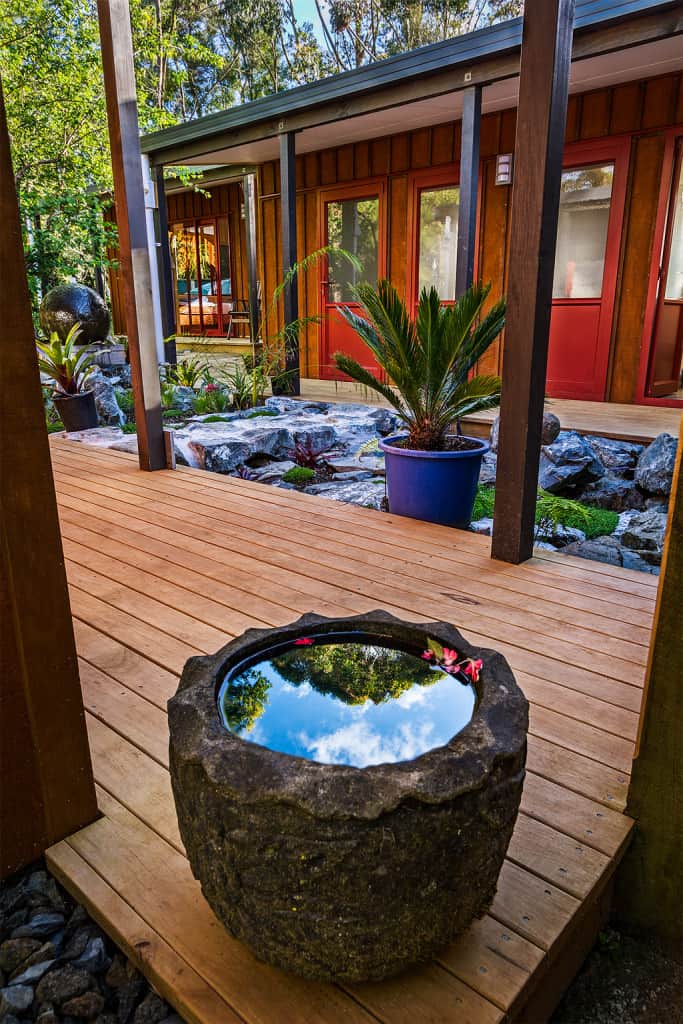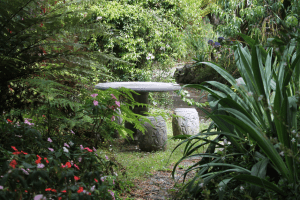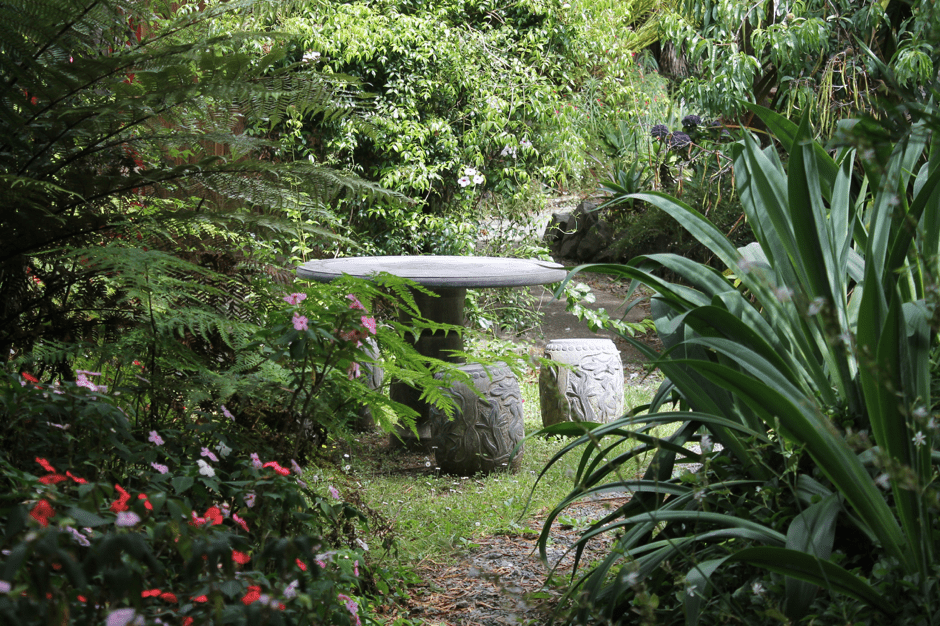 Venue
The venue for the retreat is the beautiful Tushita Ashram Hermitage in Peria Valley, Northland. Set amongst the sub-tropical vegetation, Tushita Ashram is a unique and safe sanctuary with plenty of space, shared communal areas and areas to spend time alone, should you wish.
Sliding Scale Pricing to Attend
The cost for this event is on a sliding scale from $100-$200 (this covers accommodation and kai: if you feel to add koha at the end you're welcome but no obligation). Please just pay what you feel according to your means. Any koha is given at the end of the retreat. (Please note: there is no Eftpos at Tushita Ashram.)
Event Facilitators – Aaron Fahey, Sora Fahey and Rosalind Atkinson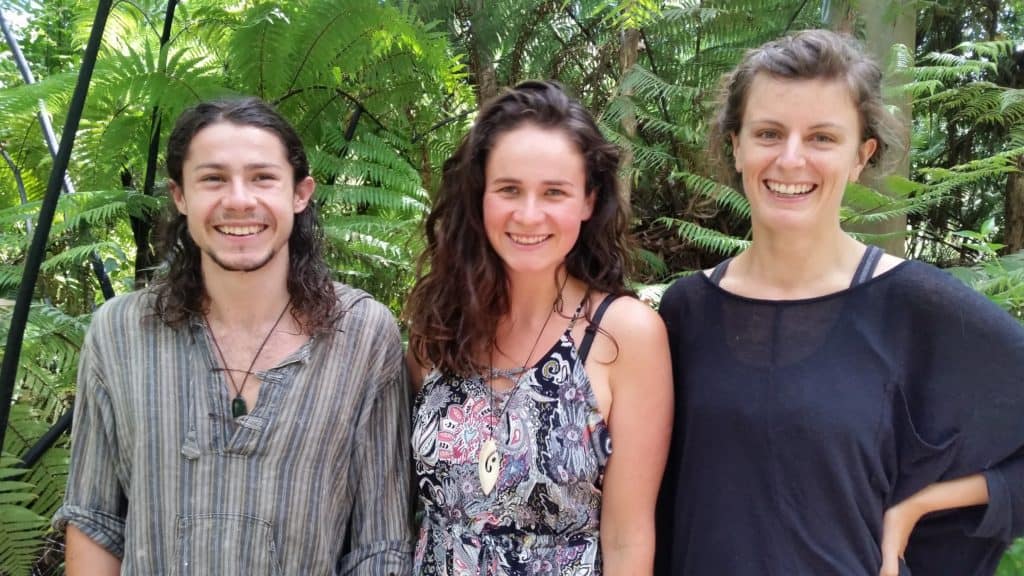 Hello, we are passionate and privileged to be involved with Tushita Ashram. We wish to share our excitement and new-found inspiration for this Great Way of Life.
What attracts us to this study is the encouragement of our own free-thinking version of Life, more exciting, autonomous and rich then what we've been told to live by outside authorities. We are inspired to share what we understand about living from this perspective and why a person might feel attracted to it, and want to ask some questions about the way stuff is usually done. This event is offered on the basis that we are all learning in this great journey, continuously, and there is no "right" or "wrong" way to live Life.
Our backgrounds include facilitation within the Tides and Tracks Rites of Passage and Spirit of Adventure youth development programmes, as well as various activist and and social change groups. Between us we have tried many approaches to life, from hitchhiking through the Australian desert, to film industry glamour, to working on the Rainbow Warrior, to helping children and elderly people, to the ivory towers of the universities, and 9-5 jobs of many kinds.
We feel inspired to gather together with other young people to consider issues that affect us all, from our growing understanding of lived connectedness and 'okness', as revealed through our study at Tushita Ashram.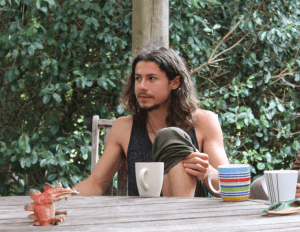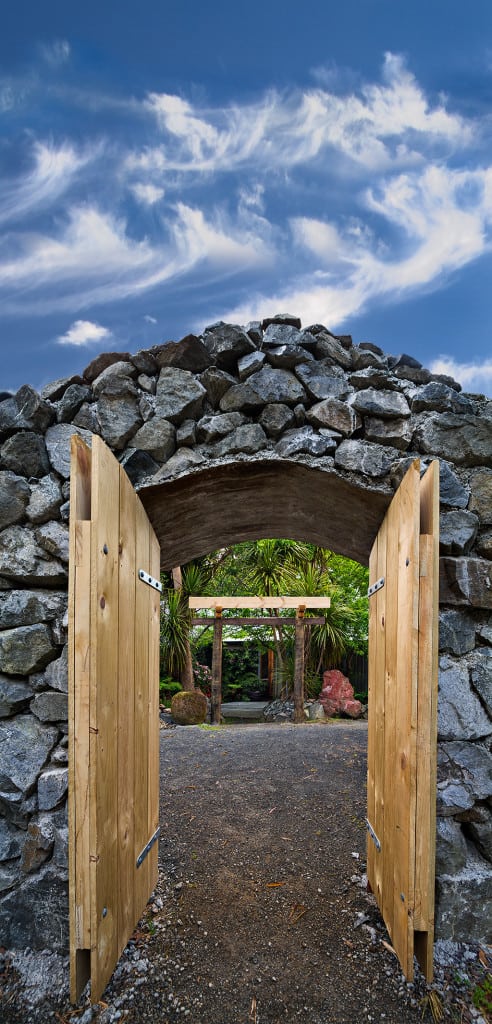 Event Details and Bookings
Start Date and Time: Sat 15 April 4 p.m. (arrive any time from noon onwards)
Finish Date and Time: Mon 17 April 2 p.m.
Location: Tushita Ashram
Price: $100-$200 on self-assessed sliding scale
Payment required: Non-refundable deposit ($20) at time of your booking via internet banking or cheque. Full payment needs to be made three weeks before we gather, to make sure you're actually confirmed as coming.
Refunds: 100% Refunds(minus deposit) are all good up to two weeks prior to start date. 50% refunds are available from then.
Accommodation and Meals: All included
How to Book: Complete the Booking Form here.
Stay Up To Date / Car Pool: Sign up to Facebook Event
Getting There and Transport
The Tushita Ashram is located at Oruru Road, Peria Valley, in Northland (about half an hour before Kaitaia).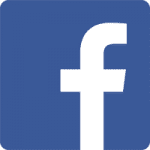 By Bus
Intercity provides transport from most NZ centres to Taipa (about 20 minutes drive from Tushita Ashram). Free pick up and drop off can be arranged from Taipa to Tushita Ashram.
It is possible to catch an overnight bus from Wellington and then a day bus from Auckland to Taipa, but be warned this is pretty zombifying/exhausting…
By Car
You can reach the Tushita Ashram by car. There is off street car-parking. Specific address available when you book.
Car Pooling
Join the Facebook event for carpooling and updates
By Plane
The nearest airport to Tushita Ashram is Kerikeri. Air New Zealand provides regular flights to and from Kerikeri via Auckland. Pick-up and drop-off can be arranged from Kerikeri airport to Tushita Ashram for $25 per person each way. If people are arriving on flights within approximately two hours of each other, we will co-ordinate one pick-up.
Alternatively – if you arrive at Kerikeri airport in the morning – another option is to take the shuttle into Kerikeri($12), and then the 12.35pm Intercity bus to Taipa.
Alternatively, you could fly to Auckland and then bus to Taipa, but it is not possible at the moment to get a morning flight and still get into the city to get to the bus on time (we've tried).
Pick up and drop-off
If you require pick up and/or drop off from Taipa or Kerikeri, please contact us at least a week before you need it so it can all be sorted out.
Flying cars
Currently unavailable.