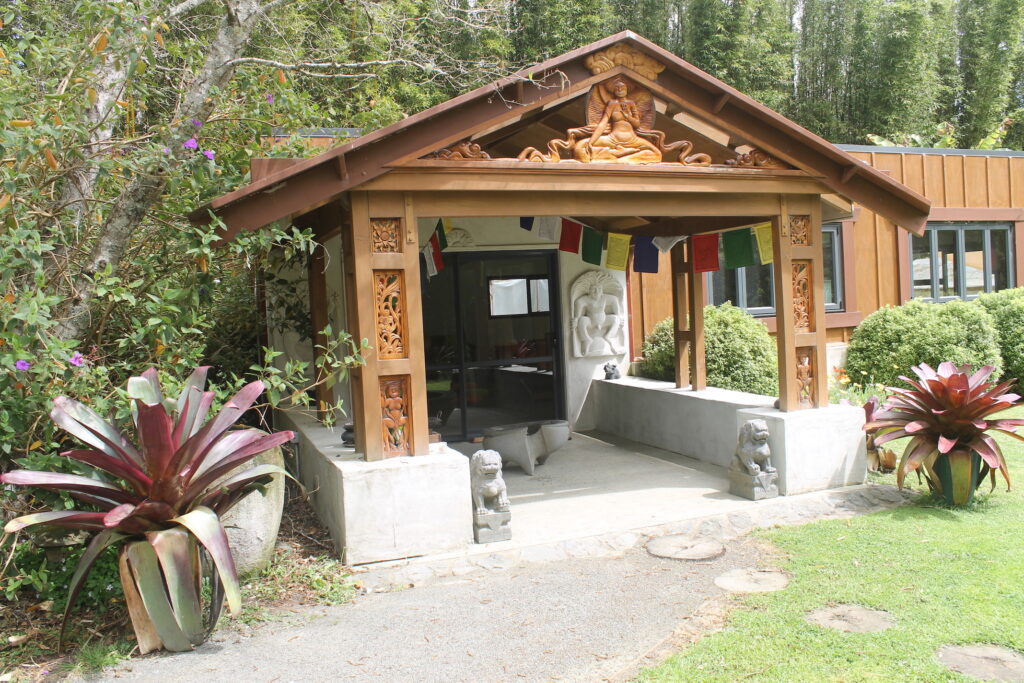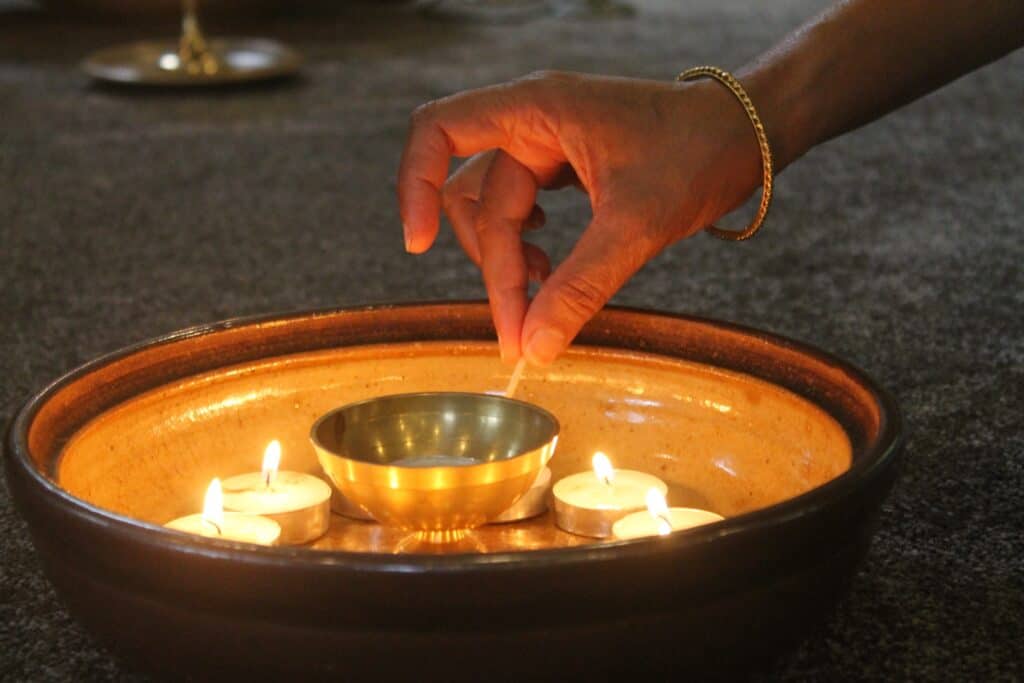 A deeper approach to Silent Insight Awareness Meditation
3 day retreats led by teachers trained at Tushita Hermitage
$50 registration/administration fee PLUS Donation/Koha for retreat, accommodation and meals
BOOK AN
IAM MEDITATION AND BEYOND RETREAT

NOW
2023  DATES
About IAM Meditation and Beyond – Exploring deeper, extending past meditation as a goal in itself
This retreat is suitable for anyone who has previously come to a Silent Insight Awareness(IAM) Meditation retreat, or anyone who wishes to come to Tushita Hermitage for the first time and is curious about what it is to understand our True Nature with the guidance of a Spiritual Master.

Alongside the benefits of an IAM retreat, IAM Meditation and Beyond explores meditation as more than merely an add-on self-improvement practice.
It is the consideration that True meditation is your whole attitude and approach to Life and Yourself.
"How often do we first of all allow our body/minds to calm down from the world, our usual business in order to move into a loving feeling relatedness with our Nature's Bright Charisma; our Life or Spirit given Self-Being." -Master Yanchiji
IAM Meditation and Beyond includes complementary disciplines to IAM Meditation that encourage the calming and distilling of your nervous system. This allows you to relax more easily and therefore assist with the clarity to listen more deeply to the True rhythms of your Human Life – and what it actually means to study with a living Spiritual Master, in human form and the Ultimate Spiritual Master – Life Itself.
The IAM Meditation and Beyond retreat is an opportunity for you to be in the company of experienced practitioners and students of this Life Understanding given through the Living Renunciate Order at Tushita Hermitage.
"We all  suspect or intuit that the body/mind has a greater capacity, a greater potential to feel full and happy. And far too often, we are not helped, encouraged, instructed to truly understand and feel that the Source of our Greatest Potential is already with us, already in us, already without conditional approval." – Master Yanchiji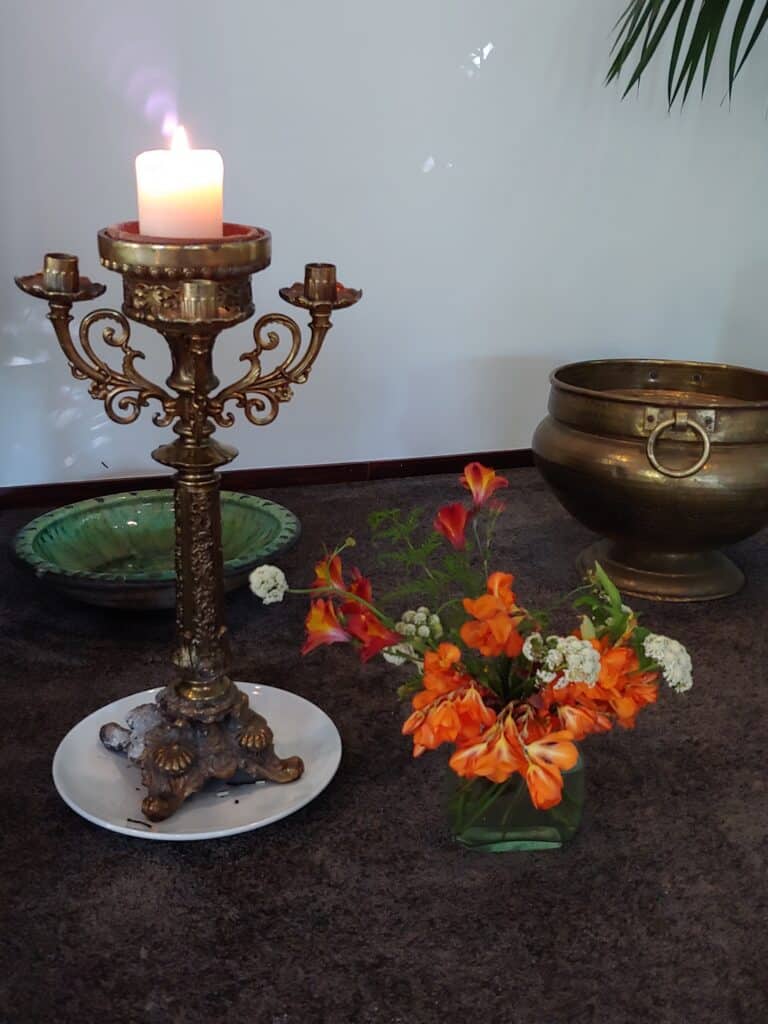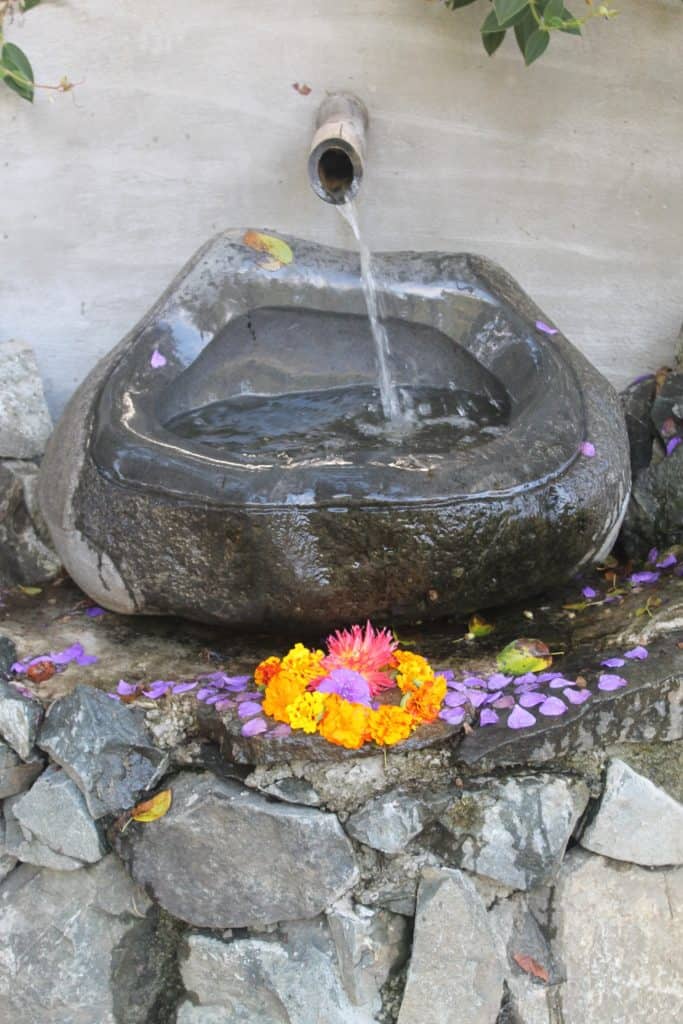 Awaken the Teacher "inside"
Meditators will be reminded of this important aspect throughout the retreat.  The retreat is to awaken the teacher "inside".  It is to awaken one's unconditioned intelligence.  It is to awaken and feel one's total humanity. Total humanity meaning one's warts and all, and to be in peace with every aspect of Self.
Open to All – No Religion or Dogma
These retreats are open to all. The meditation is not based on any religion or dogma. The retreats are suitable for people who have not meditated before as well as for experienced meditators.
IAM Meditation and Beyond retreats have a registration/administrative cost of $50 plus donation/koha for the retreat and all accommodation and meals.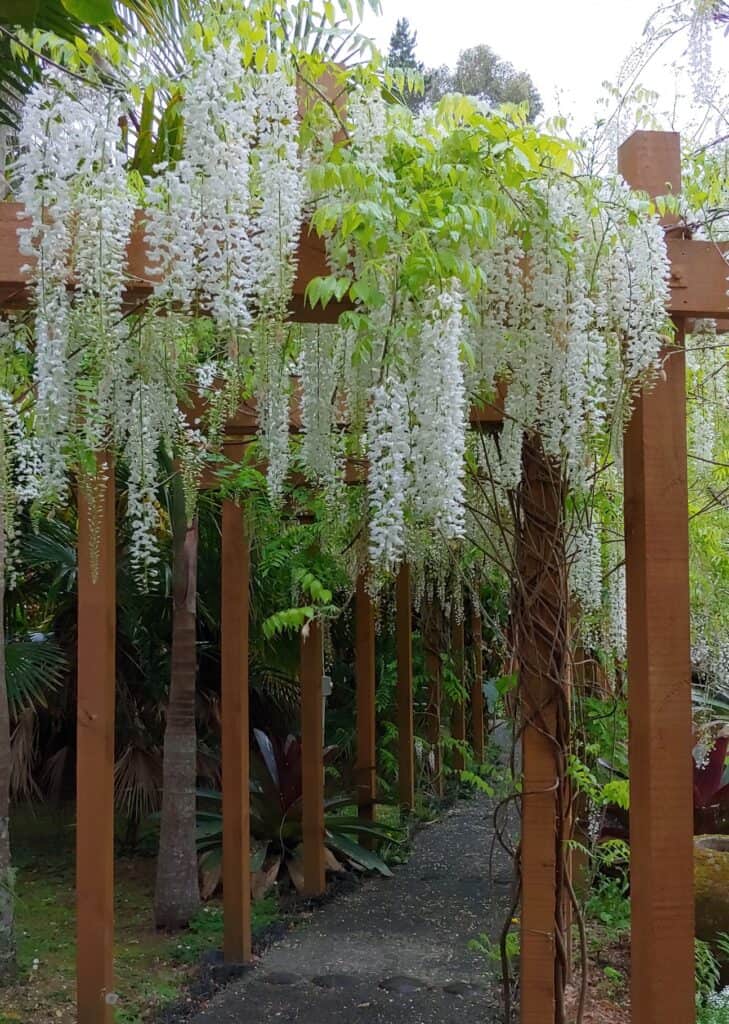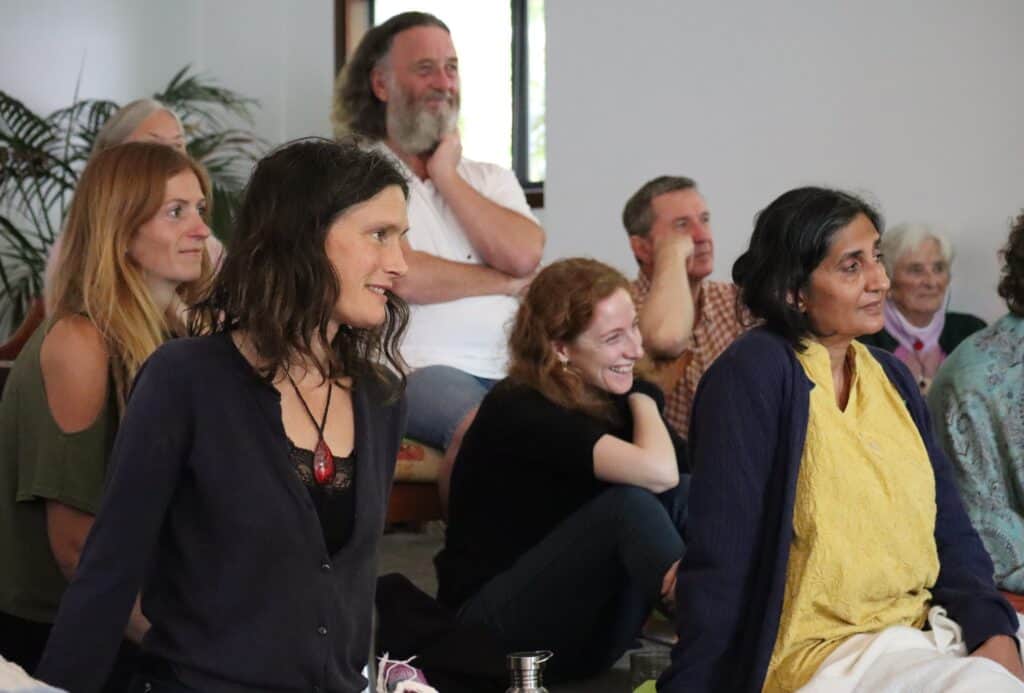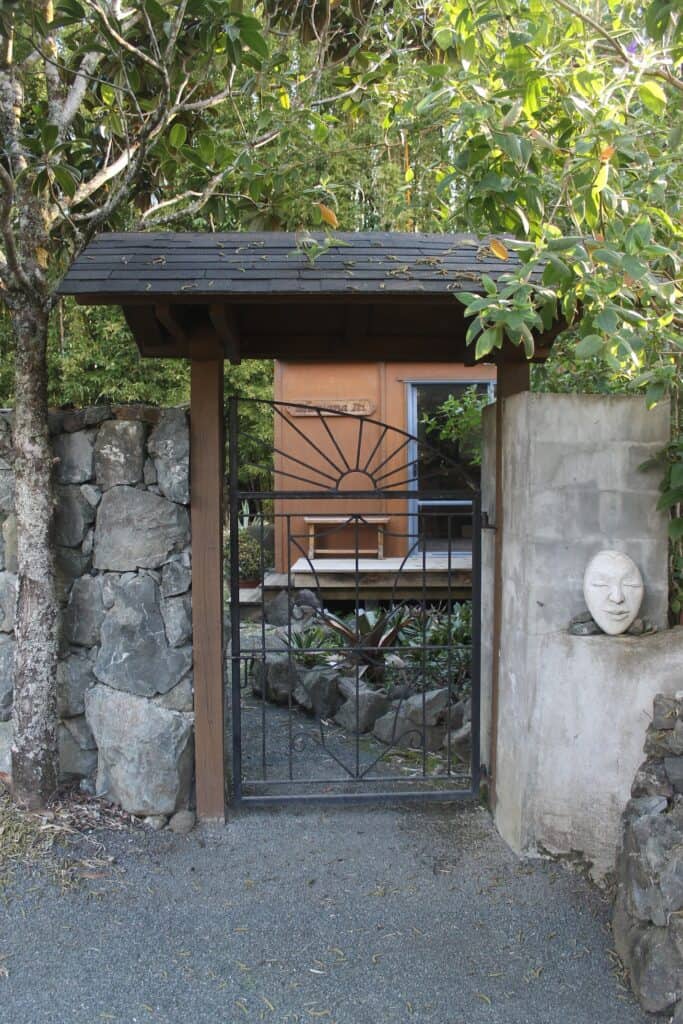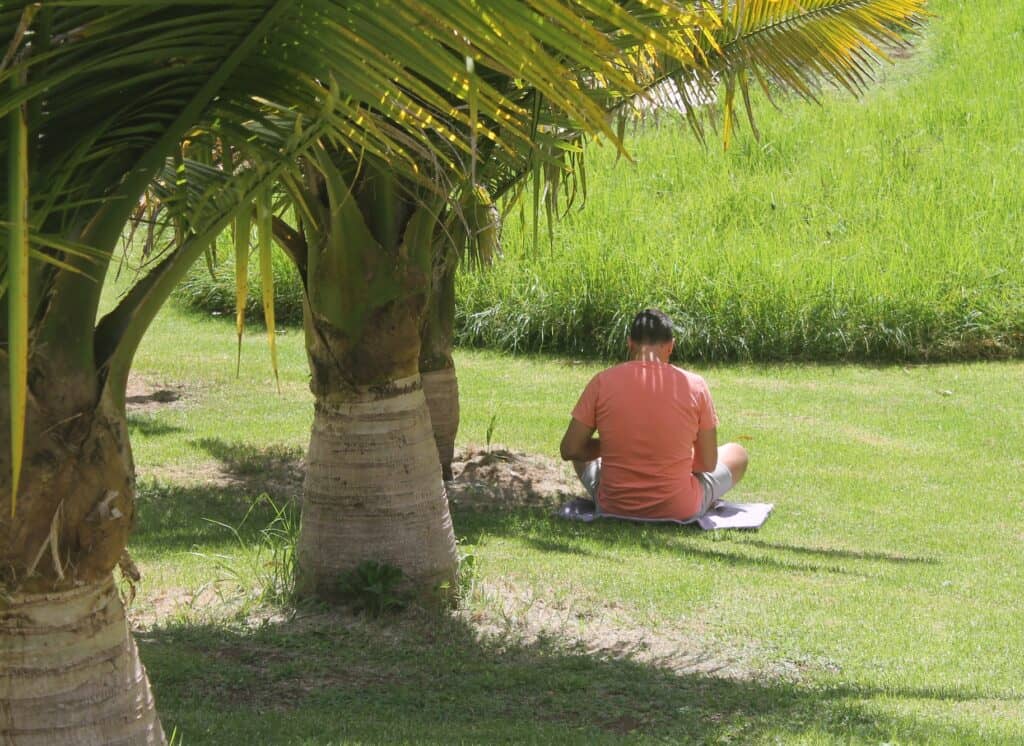 Tushita Hermitage Ashram and Master Yanchiji
Master Yanchiji has come to know who he is through his own ordeal of moving beyond mere body/mind identity. He has also been able to reveal the Heart's True Self to others, in response to the existential question "who are we?"
Over the years he has uncompromisingly examined his own egoic human condition to reveal the mistaken premise that we must keep searching to find peace and Truth.  When he understood that Truth and peace were already the case, who we are as the Heart, his searching was finished and he came to rest as the Heart. From this standpoint, he realised that the search was a waste, an illusion motivated by ego.
From this practical human spiritual realisation he was able to help, initiate and guide any human who genuinely wished for the revelation of their own Heart's Truth, through themselves.
Over the years he has built (energetically and physically) a Sanctuary called the Tushita Hermitage Ashram, where the teaching of this principle is at the Heart of his instruction.  There have been many students who have benefited greatly through his Mastery, and, many keep coming back for more.
At some point Master Yanchiji saw that many people simply wanted to ease their own anxiety and stress within the conditions of their daily life rather than practice their Spiritual identity. He also knew that before one could begin to "hear" or become "open" to the awakening of one's  Spiritual Identity (Spiritual Practice) one must do preparatory meditation in order to still the mind.
He has therefore decided to establish Insight Awareness Meditation(IAM), which will be helpful and attainable for lay people. This is for the purpose of establishing daily clarity of mind, also to serve as a preparation for those who wish to enter further advanced study with Master Yanchiji.
Insight Awareness Meditation is not asking you to stop all thoughts nor is it about trying to find answers to problems in your mind. Insight Awareness Meditation is the most natural means of understanding the mind and beginning to discipline it of its constant wandering into trouble.
Yanchiji has stated clearly that meditation is not a practice exclusive to him or Tushita Hermitage Ashram but a universal practice. However, the form and structure of the Insight Awareness Meditation Silent Retreat is a unique Gift given through Master Yanchiji to help lay people better understand meditation, its real purpose and daily benefits.
and the IAM Meditation and Beyond retreat timetable will also be available here soon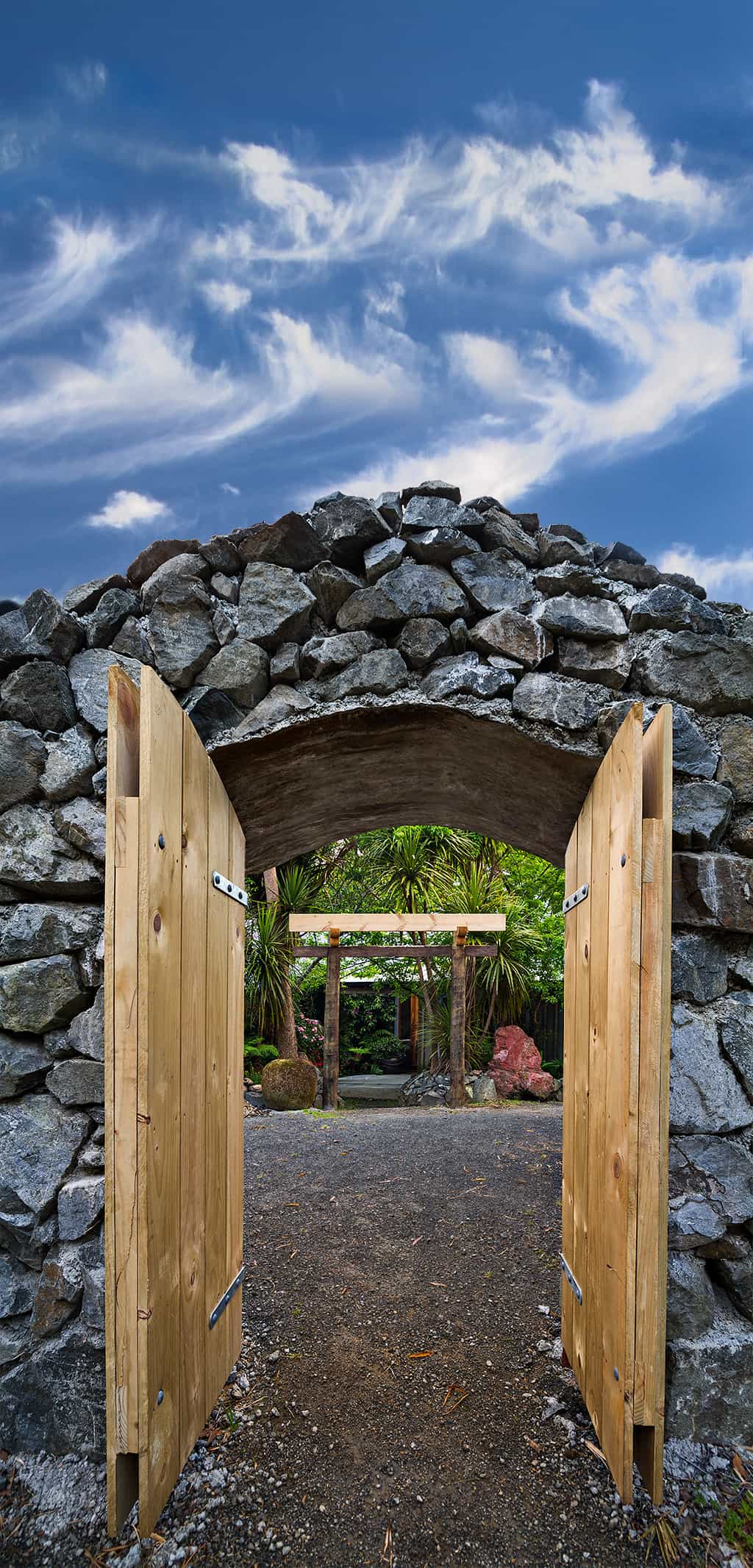 Retreat  Details and Bookings
Retreat start time:  4.00 PM (please arrive between 2-4pm)
Retreat finish Time:  1.00PM (approx)
Location and transport: Location, directions and transport
Price: $50 registration/administration(non-refundable, transfers available) PLUS cash Donation/koha for retreat
Accommodation:  Generally your accommodation will be with 1 or 2 other people. A few single rooms available – please request when booking.
Meals: Simple vegetarian meals are included.

How to Book: Select the button below for the dates you wish to book for.
Questions: Complete the Contact Form here