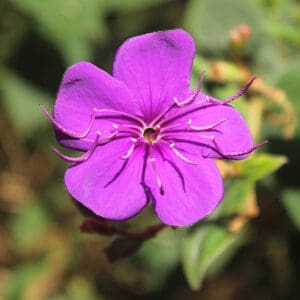 I'm not attracted to organised exercise but when I was introduced to the IAM Breathing Method over a year ago, I recall thinking – I can do this at least.
I've done the breathing and breath holding (mostly) twice a day since and value it greatly.
Breathing practice is not new to me; however adding the mild stress of breath-holding, which activates natural healing functions in the body, has brought unexpected benefits. It seems oxygen and healing go hand in hand:
A rash and upper lung damage caused by radiotherapy nineteen years ago are healing.
Lymphatic problems caused by long-ago surgery are improving.
From the outset, I've appreciated the brief cold water exposure, finding it aids circulation and joint inflammation. I also feel a lift in energy, flexibility and well-being.
For me the IAM Breathing Method is a simple, undemanding and ongoing gift.
Read: Relaxation & Strength – another IAM Breathing personal account.
---
Why is Oxygen Important for Healing?
Oxygen & Disease: As the fuel for cells to function properly, oxygen is necessary for every process in the body. Studies find that low oxygen plays a role in both underactive and overactive immune responses, making us both vulnerable to infection and to chronic autoimmune conditions such as arthritis.
Oxygen & Energy: Fatigue is becoming the normal state for human adults around the world, leading to ever-growing dependence on stimulants such as coffee, energy drinks and sugar, which can in turn lead to further fluctuations in energy, exacerbate anxiety, disturb sleep patterns and promote dependence on sedatives such as alcohol to 'switch off'. In comparison, oxygenating the body promotes an energized body and alert mind that unlike the whizzy hyperness of caffein or sugar, the mind is calmed and you feel a sober groundedness in the body.
Oxygen & The Brain: Taking about a fifth of our oxygen, more oxygen has been shown to stimulate brain activity, boost alertness, concentration and increase memory capacity.
Oxygen & Life: Becoming more aware and in tune with your breathing is a wonderful practise in becoming more connected with the very life of you. This article on Something as Natural as Breathing goes into more detail.
---
Who wrote this piece? Tushita Mystery School blogs are written by a number of Students at the Tushita Hermitage. Their anonymity supports their self-forgetting practice.