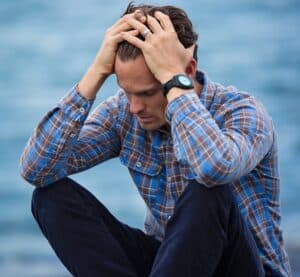 Meditation is touted as a relaxation technique but for many of us, perhaps a less vocal majority, meditation isn't a relieving hot cup of coffee or scroll through social media, it's a chore on the to-do list to a better self. 
Could it be that the typical experience of formal meditation isn't the wonderful, easeful bliss it gets marketed as? That many of us, a lot of the time, are stressed, bored or frustrated in meditation and that over time, some of us consider ourselves 'just not into meditation', 'can't meditate', or 'my mind is just too much'… 
Helpful: Inspiration for Boring Meditation
At Tushita Mystery School, Insight Awareness Meditation (I AM) simply means not trying to stop thoughts and sensations but rather to observe these thoughts and sensations without interpretations – in other words, without judgements. We learn to simply observe what is happening whether it is good or bad, comfortable or uncomfortable, without putting a meaning on it, without imposing a goal or outcome on it. 

How then are we struggling? What are we DOING?
Could it be that something is so simple that we're finding it difficult?
We've been so trained to try, to be better, to do better, to make the best decisions, to keep it all going….. wouldn't it be so wonderful to practice dropping it every day?
But when we come to meditation we tend to bring this habit with us… meditation in the context of a culture that uses discipline to become, to strive to achieve, to control and dominate means that many meditation teachers promote discipline in meditation in way that wraps the mind tighter around the problem of thoughts and attention, rather than relaxing off it. 
As one of the few conditional bastions readily available to a species seemingly so weighed down with minds that worry us, depress us, tire us, it's a shame that the meditation world has become so polluted with techniques that exacerbate the very problem that it should naturally be the relief from. 
Read: Questions about Meditation, answered from the standpoint of IAM Meditation.
Because trying has become such an ingrained habit, non-trying must now be practiced. Although the idea of removing the tension of trying may seem irresponsible, you may think that you'll become dull or useless, as your relax and breath better, natural, easeful clarity and alertness will arise. 
In the immersive stress of our trying-addled society, we have lost trust in what we can't control. Non-trying must now be practiced, but what a wonderful practice, the practice of letting go. Tushita Mystery School provides excellent conditions to support us out of our fear of losing control and promotes the discipline of returning to the life of us.
---
Tushita Mystery School offers Silent IAM Meditation to support returning to our natural, easeful, clear and alert non-trying state. Retreats emphasise no beliefs, no postures and no trying to master a technique to become a better something. You will be supported to simply rest in the awareness that exists before, after, in spite of and through all conditions.
---
Who wrote this piece? Tushita Mystery School blogs are written by a number of Students at the Tushita Hermitage. Their anonymity supports their self-forgetting practice.